10 more fascinating things to do with a Raspberry Pi
Here's the latest roundup of the unique, original and inventive ways people are using the Raspberry Pi.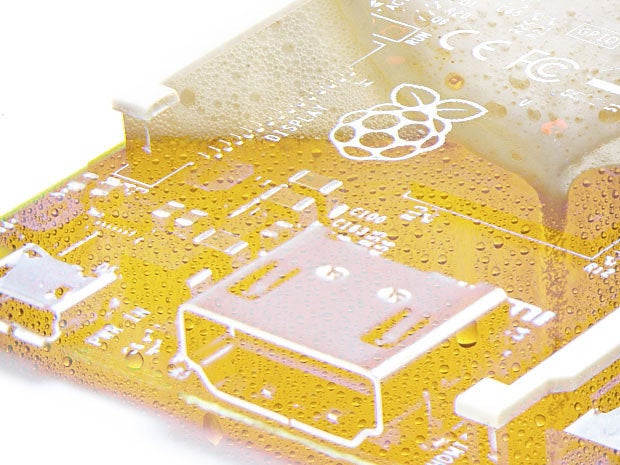 The hits just keep on coming
The Raspberry Pi, as we've seen before, is really all things to all people – the uses to which the tiny computer has been put to are myriad. Here's the latest roundup of the unique, original and inventive ways people are using the Raspberry Pi. Enjoy.
Thermal printing
The Raspberry Pi works here as a controller for a handy little instant printer, which uses the same technology as the receipt printer at any store. We like the box design a lot, too.
Go to spaaaaace
British schoolchildren were challenged to use a special sensor add-on board for the Raspberry Pi to design a piece of technology destined to go into space in the Astro Pi Competition. The two winners are earmarked to accompany UK astronaut Tim Peake to the International Space Station, according to Electronics Weekly, in November 2015.
Windows 10 IoT hub
Microsoft wants us to use Windows 10 for pretty much everything, and IoT is no exception – Windows 10 for IoT core is out for both the Raspberry Pi and the Minnowboard Max. Handy for hooking your automated door locker up to your homemade motion sensor.
Make a GameBoy
There are a lot of video gaming Pi projects out there, to be sure, but the Pi Pocket has to be among the most interesting – a well-built little clone of the original GameBoy that packs a ton of nostalgia-laden titles into a single box.
Keep a lid on your beer
Admittedly, yes, it's more IoT stuff, but it involves beer! This uses a Wii balance board to measure weight, door and temperature sensors, and a Raspberry Pi to coordinate the whole thing. You can tell if it's open or closed, how cold things are, and even how much beer is left from your computer or mobile device.
Track all of the airplanes
FlightAware, the travel info site that features a massive map of all trackable commercial flights, which can hypnotize you if you look at it without protective eyewear, now offers a free enterprise account to users who build their own ADS-B receiver using the PiAware software and link it to FlightAware's servers – helping the site track flights more accurately.
Use a Power over Ethernet device
The clever folks over at Pi Supply have successfully Kickstarted an add-on board that turns the Raspberry Pi into a PoE supply. That could be handy for any other little connected gadgets you've made with additional Pis, like IP cameras or IoT devices.
Automated assistant
Amazon's Echo personal assistant got sort of mixed reviews when it came out in November. If you want to bypass some of the system's limitations, you can use a Raspberry Pi to schedule commands and instructions. (The hack details start at about 2 minutes, but you should probably watch the amusing little skit at the beginning.)
Air hockey robot
Microsoft was eager to show off its own air hockey robot with the aforementioned release of their new Windows 10 IoT core, but it still doesn't look as impressive as this other Raspberry Pi-powered air hockey robot. I'm torn between snickering at Microsoft for being second-best at creating air hockey robots and excited that we can have them play each other at some point.
Next Up: Check out these related slideshows