Review: Software-based NAS options for the storage do-it-yourselfer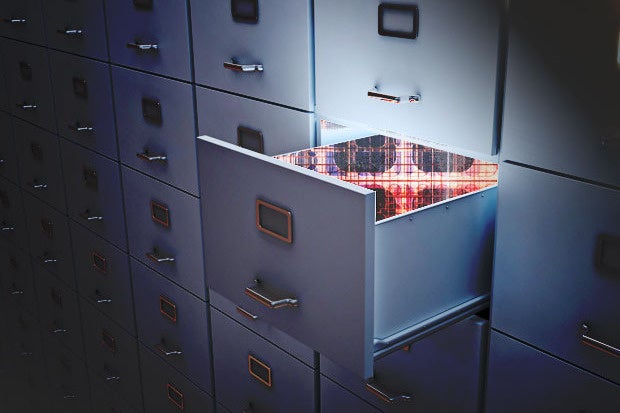 Software-based Network Attached Storage (NAS) is perfect for the do-it-yourselfer who doesn't want to buy a pre-packaged appliance. With software-based NAS, you load the software onto the device of your choice -- whether it's a PC, server, or virtual machine. You can even run software-based NAS in the cloud.
For this review, we looked at FreeNAS, NexentaStor, Open-E DSS V7, Openfiler, and SoftNAS Cloud and Windows Storage Server 2012 R2.
+ ALSO ON NETWORK WORLD: VMware CEO talks about Cisco feud +
FreeNAS, NexentaStor, Open-E and Openfiler can all be installed onto either your own physical machine or virtual machine with their provided ISO disk image. SoftNAS Cloud is limited to deployment on virtual machines or in the cloud.
If you're looking for a free solution that you can use in a production environment, consider FreeNAS, Open-E DSS, or Openfiler, but keep in mind all lack some advanced functionality. FreeNAS and Openfiler don't limit the amount of storage capability, but Open-E does have a 2TB limit for their free edition. If you're looking for a cloud-based solution, SoftNAS Cloud is your best bet. Windows Storage Server is slightly different in that it can only be purchased pre-loaded onto an appliance sold by a number of third-party vendors, but not from Microsoft itself.
NET RESULTS
 
 
 
 
 
 
Product
FreeNAS 9.3
NexentaStor 4
Open-E DSS V7
Openfiler 2.9
SoftNAS Cloud 3.3
Windows Storage Server 2012 R2
Free Licensing / Storage
BSD License / Unlimited
Non-commercial / 18TB
Proprietary / 2TB
GNU GPL v2 / Unlimited
Proprietary / 1TB
n/a
Commercial Starting Price / Storage
n/a
$1,725 / 8TB
$895 / 4TB
$1,010 / Unlimited
$119 per month / 1TB
n/a
Pros
Wide variety of deployment options. Supports encryption
User friendly web GUI. Thorough documentation.
Wide variety of file sharing protocols. Convenient help shortcuts.
Unlimited storage limits. Supports multiple file systems.
Full cloud-based support. Quick deployment.
Supports encryption. Familiar Windows Server GUI
Cons
Lacks failover and Fibre Channel support
Free edition lacks HA and replication. No hardware RAID support.
Lacks deduplication and compression
Free edition lacks HA and Fibre Channel. Documentation lacking.
No quick help shortcuts
Unavailable for install on your own machine
 
 
 
 
 
 
 
Here are the individual reviews:
FreeNAS 9.3
FreeNAS is perhaps the most popular free and open source NAS solution, designed for use on home and small business networks. It is developed by iXsystems and derived from the Unix-like OS, FreeBSD. In addition to the downloadable ISO disk image that can be used to install on your own hardware or virtual machine, they offer preinstalled appliances. They also develop and sell a similar solution called TrueNAS, which includes additional functionality and commercial support designed for critical business and enterprise applications.
Beginning with version 9.3, FreeNAS only supports 64-bit processors. The minimum recommended amount of RAM is 8GB. A flash, SSD, or hard drive of at least 16GB is required for installing the OS onto, in addition to at least two other (non-RAID) drives for storage.
FreeNAS uses ZFS and offers the typical benefits of that file system, including snapshots and software-based RAID. It's one of the only NAS solutions also offering AES-XTS encryption. It provides the usual file sharing protocols, supports the typical user authentication directories, and includes all basic NAS functionality. Plus you can add features such as cloud backup of the storage via plug-ins developed by third parties.
FreeNAS also acts as the server for the following PC backup clients: Windows Backup, Apple Time Machine, Rsync, PC-BSD Life Preserver, and via a plug-in, Bacula. For backing up the NAS storage, there are plug-ins enabling backups to both CrashPlan and Amazon S3. There are also plug-ins available to provide additional functionality, such as torrent and other Internet file sharing and media server and streaming features.
It's worth noting that FreeNAS does lack two advanced features seen in most other solutions: high availability or failover functionality and native Fibre Channel support. Both of these features are available in the commercial TrueNAS offerings.
After booting up a machine with the provided disk image, you're presented with a simple DOS-like installation. You choose the install location and set a root password. Once FreeNAS starts, you see the Console Setup screen. In addition to displaying the IP where you can access the web GUI, you can utilize the console to configure the network settings, reset the password, restore factory defaults, apply updates, backup/restore the configuration, and reboot or shutdown the machine. You can also access the raw shell.
After logging into the web GUI, a wizard prompts you to configure the basic settings, including regional settings, disk and RAID configuration, and a directory service for authentication. After clicking around the web GUI, we found it user-friendly and attractive. You can navigate to the main screens by clicking the icons on top of the page and then choose a tab for specific settings. You can alternatively utilize the expandable list on the left to directly access all screens, pages and functions.
From any page, you'll find a Support, Guide, and Alert button in the upper right of the screen. The Support button takes you to a web form where you can create a bug report or feature request. The Guide button takes you to the beginning of their web-based user guide, which is well-written. The Alert button serves as a LED status light, which will change color when alerts are active, and clicking the button.
NexentaStor 4
NexentaStor is available as a free community edition with limitations for non-commercial use and as a commercial enterprise edition. We evaluated the enterprise edition with their publicly available 45-day trial. Pricing starts at $1,725 for up to 8TB. Both editions are based on the IllumOS and can be installed on bare metal via their IOS disk image or on virtual machines via their VMware or XenServer images. The developer, Nexenta Systems, also offers other cloud-based and virtual storage solutions.
They recommend installing on a physical or virtual machine with a 64-bit processor with a minimum of 8GB of RAM plus 1GB RAM per 1TB of storage space. Two identical small disks are required for the optional high-availability system folder. Storage disks cannot be implemented via hardware RAID.
NexentaStor is a ZFS-based solution, offering the typical ZFS features, such as snapshots and software-based RAID. It provides the most popular file sharing protocols, but does lack some, such as AFP and WebDAV. It supports the typical user authentication directories and includes all basic NAS functionality. The free Community edition, however, is limited up to 18TB of storage and doesn't include high availability or replication functionality.
After booting from the IOS disk image, the DOS-like installer will prompt you to accept the license, set region/location settings, and choose an install location. At startup, you must accept the terms and complete the registration. Next, you're prompted to configure the web GUI protocol (HTTP or HTTPS) and port. Finally, you're presented with the web GUI address.
The first time you visit the web GUI, you're prompted with the setup wizard to configure the network configuration, admin passwords, and email settings for the notification system, iSCSI parameters, disk and volume configurations, and folders and shares. Once you're done you can review the changes and start the server.
The web GUI is a multi-tabbed interface with the main tabs on the top menu and sub-tabs below that. There's a menu for the sub-tabs on the left portion of the screen as well. On the very top of the web GUI, you'll find some links, including a Help link that takes you to the beginning of their thorough web-based documentation.
Open-E DSS V7
Open-E DSS (Data Software Storage) V7 is one of the two software-based storage solutions Open-E offers, designed for SMB and Enterprise environments. It is the more entry-level offering of the two, with a recommended total storage capacity of 200TB. They offer a fully functional 60-day free trial and pricing starts at $895 for up to 4TB storage. They also offer a free Lite version that lacks some functionality, including Fibre Channel, hardware RAID, and volume replication, and has a 2TB storage limit.
Open-E DSS requires a 64-bit processor and at least a 2GB drive for the OS and 4GB of RAM. They provide an ISO image for virtual deployments or to burn a disc for physical machines. They also provide downloadable zip package in order to create a bootable USB flash drive. Both options can be used to install either of the three different versions of the solution.
Open-E DSS is an XFS-based unified storage operating system, offering all the basic NAS capabilities, including the typical file sharing protocols and user authentication support. The only common sharing protocol lacking is WebDAV. Its iSCSI active-active load balanced failover adds extra performance for demanding installations. It supports RAID0, RAID1, RAID5, and RAID6 configurations. Snapshots are supported, but limited to 20. Additionally, it lacks some storage drive functionality, such as deduplication and compression, found in their other solution and others with ZFS.
We installed the Open-E DSS Trial onto a virtual machine using the IOS image. We found a DOS-like interface where you simply accept the terms and choose an install location. Then you can connect to web-based GUI, enter a product key for the 60-day trial, free Lite version, or purchase the full version. Then a wizard prompts you to configure the language, password, optionally modify IP/DNS settings, set the time zone and time/date, and define a server name.
Once you access the main web GUI, you'll find the menu on top, giving you a drop-down menu of pages and functions when hovering over the main categories. In the upper-right of each section of settings is a question mark that you can conveniently click to popup a window with the documentation regarding those settings. From that popup, or by clicking Help from the main menu, you can also search or browse the documentation.
Openfiler 2.9
Openfiler provides a free open source NAS solution and commercial editions starting at $1,010 with more functionality. It was originally started by Xinit Systems and now maintained by Openfiler Ltd (UK). The open source edition is released under the GNU General Public License version 2. The current release is based on the Linux 2.6 kernel and the rPath Linux distribution, compatible with industry standard server hardware or virtual platform. However, the platform has reached its end-of-life and they're working on transitioning to a new base OS: CentOS 7.
Openfiler requires a 64-bit processor, 4GB of RAM, and 12GB for the OS installation. Hardware RAID controllers are supported in addition to the following software RAID modes: RAID0, RAID1, RAID5, RAID6, RAID10. They provide an ISO image for installation on your server or virtual machine.
Openfiler supports multiple file systems, including XFS and ext3. All editions support basic iSCSI, snapshots, usual authentication protocols, and other basic NAS/SAN functionality. The popular file protocols and services are supported, except for AFP. Advanced features such as Fibre Channel target, iSCSI Target for Virtualization (iSCSI SAN-4-V), high availability (HA) and block replication, and WAN replication capability for remote disaster recovery (DR), require an SME or Enterprise Subscription and the relevant software feature extensions.
To install Openfiler you can choose between a GUI or text-based install of Openfiler. We did the GUI option, which prompted us for the keyboard type, partition and drive options, IP/DNS settings, time zone, and root password. Then it booted to DOS-like screen showing the IP for web GUI.
The first time logging into the web GUI you're prompted with a wizard to set the volume quota, password, and language settings. Once you reach the main GUI, you'll find a tabbed screen with the main menu on the top and then on most screens you'll find a sub-menu on the right of the screen.
Just below the sub-menu on the left of each screen is also a menu of links to Support Resources, but none led directly to the help or documentation on the particular settings of that screen. Plus the Admin Guide link was dead.
SoftNAS Cloud 3.3
SoftNAS differs from the other solutions reviewed here by offering the ability to deploy their software both on-premise with virtual machine images using Microsoft Hyper-V or VMware vSphere and in the cloud using Amazon EC2, Microsoft Azure, or VMware vCloud Air. We evaluated SoftNAS via an Amazon EC2 instance.
SoftNAS is offered in three editions. SoftNAS Cloud Express has a 1TB limit, which is free to use on micro Amazon EC2 instances, although any AWS infrastructure charges still apply. Pricing for larger instances and the other editions vary depending upon the platform you use. SoftNAS Standard has a storage limit of 10T to 20TB depending upon the platform, while the Enterprise edition supports more.