Twitter's stock price spiked this morning on news that Steve Ballmer, former Microsoft CEO and current owner of the Los Angeles Clippers basketball team, has acknowledged having recently accumulated 4% of Twitter's stock.
Ballmer made this pronouncement – where else? – on Twitter, though there was initial skepticism regarding the authenticity of the tweet because it originated on a relatively new Twitter account that lacked the requisite blue checkmark we've come to rely upon to separate the real from the bogus.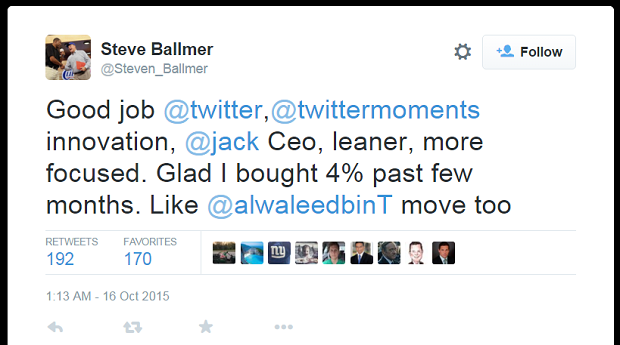 Bloomberg managed to confirm that the tweet did indeed come from Ballmer.
So what else has Ballmer been doing with his new account?
Well, not much … except talking up Twitter on Oct. 5.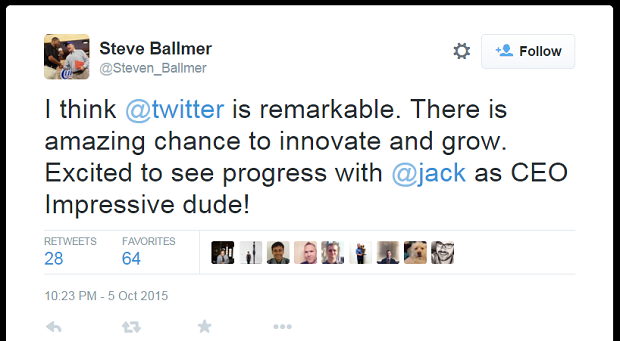 Talking up Microsoft.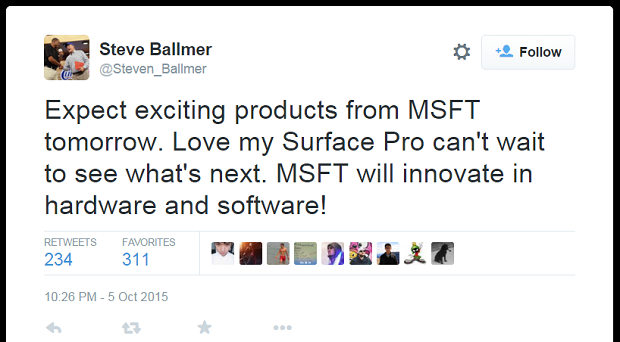 And talking up the Los Angeles Clippers.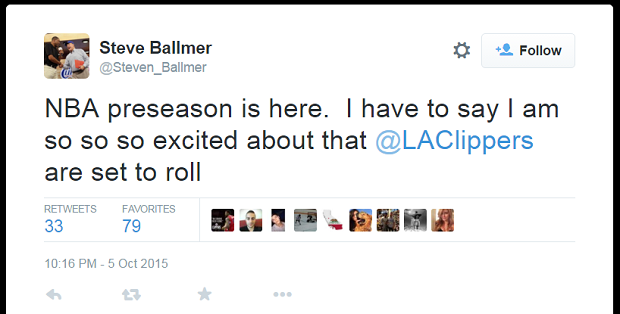 The Clippers may be the easiest sell.