Twitter's new poll feature has caused much merriment, but there are also serious issues being addressed, such as revealing difficult yet indisputable truths about candy that tastes exactly as one might expect garbage would taste. From Deadspin: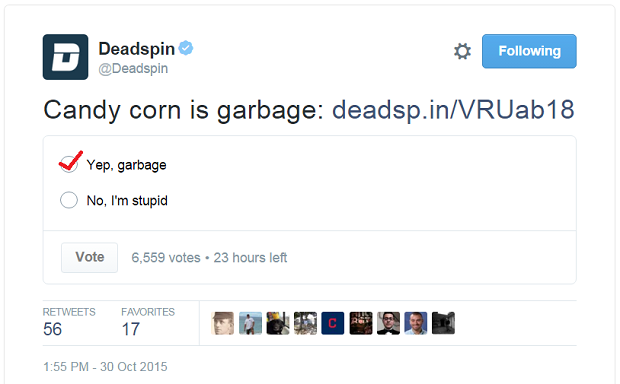 Actually, candy corn owes garbage an apology.
Results of the poll have yet to be revealed, but rest assured it won't be pretty for candy corn.