How the Internet responded to the Paris terror attacks
After horrific attacks in France, the Internet showed its support.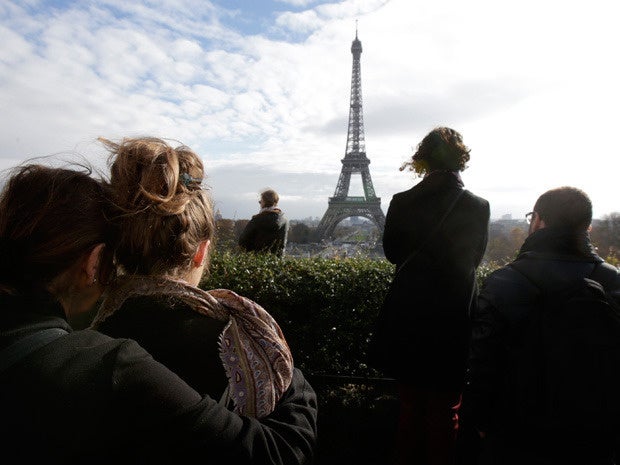 Solidarity
In the hours and days following the tragic terror attacks in Paris, the Internet became a primary vehicle for not only disseminating information but also for individuals and companies to show their solidarity with the French. Check out the various ways the Internet responded to the French terror attacks.
RELATED:
Hacktivists claims ISIS terrorist linked to Paris Attacks had Bitcoin Funding
AirBNB activates disaster response
AirBNB launched its disaster response feature, which waives the fees for any booking made on the site in the impacted area. AirBNB first rolled out the feature in New York City following Superstorm Sandy.
Free Calls to France
Companies like Microsoft Skype, Google Hangouts, Sprint, Verizon and AT&T all offered free calling to French phone numbers throughout the weekend.
No surge pricing for Uber
In 2014 Uber was criticized for implementing surge pricing during a hostage situation in Sydney Australia. The company said that despite increased demand for its service during the attacks in Paris, it did not implement surge pricing. Taxis in the city reportedly were not charging for rides.
Social media flags
Many users took to social media to show their support for the French. On Facebook, the site offers the opportunity to impose a French Flag on any users' profile picture. Many users on Twitter replaced their profile picture with "Peace signs" or the flag imprint as well.
Twitter Moments
Twitter Moments, the new feature that the social network site recently unveiled, had its first major moment in the spotlight as users turned to the platform for real-time updates on was happening. Moments collects various tweets about a certain topic and displays them in the Moments section of the Twitter app.
Amazon shows its solidarity
The front page of Amazon has a banner photo of the French flag with the word "Solidariaté," French for "solidarity"
Google
Google had a simple message of support for the French, adding a black ribbon to its homepage.
Apple
The French version of Apple's website showed support too.
Copyright © 2015 IDG Communications, Inc.
Next Up: Check out these related slideshows