How to save on mobile plans: Your guide to 17 no-contract carriers
Tired of dealing with AT&T, Sprint, T-Mobile and Verizon Wireless? We tell you about some good alternatives.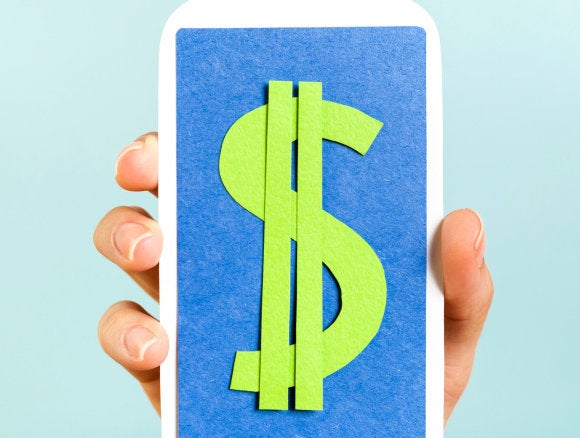 Forget everything you thought you knew about buying a mobile phone. In just the past year, we've seen more changes to the industry than there are numbers on the dial-pad. The Big Four carriers (AT&T, Sprint, T-Mobile and Verizon Wireless) have all but abandoned their old business models. Major phone makers like Google, Motorola and even Apple will now sell you their phones unlocked and contract-free. And don't forget the disruptors: The companies offering cheap (or even free) service and feature-packed (but affordable) phones.
For you, this is very good news: It means more options, fewer limitations and, best of all, lower prices. Whereas once you had no choice but to buy a subsidized phone from a major carrier, then pay a hefty fee every month for two full years, now you can choose from a variety of inexpensive handsets, get service from a smaller carrier -- a mobile virtual network operator, or MVNO -- and enjoy contract-free service at significantly lower rates.
Here we look at 17 of those MVNOs, all of them offering voice, messaging and data for your smartphone without the heavy yoke of the two-year contract.
Most of them do this by leasing Big Four bandwidth and tweaking the typical monthly-plan formulas. Ting, for example, charges you based on your consumption, while Republic Wireless will refund you for unused data. Some carriers leverage tech like Wi-Fi and voice-over-IP to offer lower rates. And most let you bring over an existing phone, which is great if you're looking to extend the life of a handset that's already bought and paid for.
(Even Google is getting in the act with its Project Fi service. However, it is still available only by invitation, so we're not including it for now. See: What the heck is Project Fi?)
Bring your own phone -- or use theirs?
Suppose you have an iPhone 5S that just reached the end of a two-year contract with AT&T. It's a common misconception that you need to stay with the same carrier and pay the same monthly rate. The concept of Bring Your Own Device (BYOD) is now the order of the day -- all carriers are now required to unlock their devices upon request, so you can take your post-contract phone to any compatible carrier. In other words, you can shop around.
What's a "compatible" carrier? AT&T and T-Mobile operate GSM networks, while Sprint and Verizon rely on CDMA. Some higher-end phones support both technologies, so if you started with, say, Verizon, you might have the option of ending up with, say, AT&T (or, for our purposes, an AT&T MVNO). But in many cases you'll need to keep within the same GSM or CDMA "umbrella," meaning your choice of carrier must match up with the capabilities of your phone. (For that reason, we've specified in our list of carriers the network each is using.)
The beauty of the unlocked, contract-free phone is that you get to choose a carrier with the price and plan that suits you best. And if you find a better deal down the road or you're not happy with the service, it's a simple matter to switch.
Do you get what you pay for?
Sounds great, right? Here come a few caveats. For starters, MVNOs don't always deliver the same features and coverage as their Big Four brothers, despite operating on the very same networks. Virgin Mobile, for example, lacks the nationwide roaming coverage afforded by Sprint, meaning voice calls from the boonies might cost you extra. And Cricket Wireless charges Android users extra for its mobile-hotspot option -- and doesn't offer it at all for iPhone owners.
Then there's data. All the "starting at" prices listed in the carrier descriptions that follow include at least some data in their plans. However, as is the norm these days, virtually all the carriers will cap your throughput at a certain point, giving you X-amount of 4G speed and then dropping you back to a slower rate of throughput (usually something akin to 2.5G, but this isn't always specified). In other cases, your plan might include only, say, 500MB of data, after which you'd have to pay per-megabyte overage charges.
How much data do you really need? That can be hard to judge. Back in 2013, a Nielsen study pegged average U.S. smartphone use at just 733MB per month. By the end of 2014, that number had skyrocketed to 2GB. And in the first quarter of 2015, it was up to 2.5GB, according to industry analyst Chetan Sharma. If you've never tracked how much data you consume in a month, or you know it varies a lot, you might want to consider a carrier that offers pay-as-you-go billing, rollover data or a refund for unused data.
Make sure, too, to read all the fine print. Does your MVNO include things like picture messaging? RingPlus, for example, charges extra for each MMS you send. And what about porting your number? There might be a fee. A few carriers, including TextNow, have problems handling short-code text messages, which are used to deliver everything from Amber Alerts to airline boarding passes to Starbucks deals. Figure out what's important to you and what you can do without.
Don't want to make sacrifices? You may not have to: In the past year all four Big Four carriers have made significant changes to their offerings, especially when it comes to pricing and family plans. For example, as of press time, Sprint and T-Mobile each offer four-line plans for $120 per month, or $30 per person. (See: Good News from the Big Four's Price War.)
One thing is certain: With so many competitors in the phone-carrier biz (including a number of smaller and/or regional companies we didn't cover), you have options for just about every budget and preference. The 17 MVNOs below represent a great cross-section of both new and established carriers; we chose them as representative of the industry as a whole.
Piggybacks on: Sprint
Starts at: $30 per month (with auto-pay) for unlimited voice minutes/texts, 2GB data
BYOD: Yes
In business since: 2000
Boost is one of the oldest and largest no-contract carriers, a Sprint-owned service that offers "growing" data plans: You start out paying as little as $35 per month (or $30 with auto-pay) for 2GB, and get an extra 500MB after three on-time monthly payments (capped at an extra 3GB). Or you can just opt for $60 per month for unlimited data.
Boost sells a wide variety of phones, from low-end Android handsets to the iPhone 6S Plus. In the past, you had limited options for bringing your own device, but the carrier now supports a sizable list of Sprint phones. There's also a referral program, some added perks for deployed members of the military and unlimited music streaming (meaning it doesn't count against your data allotment) from services like iHeartRadio, Pandora and Slacker Radio.
Piggybacks on: AT&T
Starts at: $12.50 per month for 0 voice minutes, 300 texts, 30MB data
BYOD: Yes
In business since: 1995
Popular with the AARP crowd, Consumer Cellular takes a decidedly senior-friendly approach to phones and service plans. Phone choices are limited (but include desirable models like the iPhone 6S and Motorola Moto G), and plan options are available to suit nearly any budget. The company also offers free SIM cards (in all sizes) for use with any AT&T-compatible unlocked phone.
Consumer Cellular's voice plans start at $10 monthly (which includes only pay-as-you-go voice minutes), while data options start at just $2.50 (for 300 texts and 30MB of data). In the interest of keeping things simple for seniors, there's no mention of techie specs like data speeds -- though a rep confirmed that 4G-capable phones will get 4G service.
Consequently, this could be an attractive option for users who spend most of their time connected to Wi-Fi or who simply don't make a lot of calls.
Piggybacks on: AT&T
Starts at: $35 per month (with auto-pay) for unlimited voice minutes/texts, 2.5GB data
BYOD: Yes
In business since: 1999
Following its merger with Aio Wireless back in 2014, Cricket Wireless quickly established itself as a major MVNO player. The carrier offers competitive pricing for individuals, with $5 per month discounts when you set up auto-pay, and an even better deal for groups: five lines for $100 monthly. That's for the Basic plan, which includes 2.5GB of LTE data per line. If you bump up to the Smart plan, either individually or as a group, Cricket throws in unlimited international texting; unlimited talk and texting to and from the U.S., Canada and Mexico; and no-extra-charge data in Canada and Mexico. However, a mobile hotspot adds $10 per month, and for the moment the feature is limited to about a dozen phone models.
Piggybacks on: Sprint
Starts at: $0 per month for 200 voice minutes, 500 texts, 500MB data
BYOD: Yes
In business since: 2011
FreedomPop's claim to fame: free service. Whether you bring your own phone or buy a refurbished iPhone 5S or Motorola Moto E ($279.99 and $149.99, respectively), you'll get a monthly stipend of sorts: 200 voice minutes, 500 text messages and 500MB of data. If you hit those caps, extra data runs 2.5 cents per megabyte and a penny per voice minute or text message -- competitive rates all around. There are also monthly and annual plans for users who want unlimited calling and messaging and more data.
But FreedomPop has an almost user-hostile website: It provides no information about phones, plans or coverage unless you first enter a ZIP code and email address, and even then, it's extremely difficult to browse the available options. In addition, its phone service relies heavily on voice-over-IP rather than cell towers, often with mixed voice-quality results. Assuming you bring your own device, however, you have little to lose (save for a $10 number-porting fee) by at least trying the service. And if you're a fairly light consumer of voice minutes and data, this could prove an unbeatable deal.
Piggybacks on: T-Mobile
Starts at: $20 per month for unlimited voice minutes/texts, 250MB data
BYOD: Yes
In business since: 2013
Editor's note: This company announced it will be going out of business. This occurred after this article was published.
Hate the idea of paying a small fortune every month to a greedy, faceless corporation? You might feel a little better knowing some of that money is going to a good cause. Giv Mobile donates 8% of your plan payment to one of your choice of charities, including the American Red Cross, Alzheimer's Association and United Way.
Giv carries a modest selection of new and refurbished phones, including the iPhone 5C and Motorola Moto X, but for $5 you can buy a mini/micro SIM for use with any unlocked GSM phone. From there you choose a plan; most users will need at least the The 30, which for $30 includes unlimited everything (but a 1GB cap on high-speed data). All plans include unlimited global texting and a small amount of international-call credit. Other carriers may give you a bit more bang for the buck, but only Giv gives back.
Piggybacks on: AT&T
Starts at: $27 per month (with auto-pay) for unlimited voice minutes/texts, 500MB data
BYOD: Yes
In business since: 2005
Maybe the water reference in H2O Wireless' name is a nod to the oceans that separate continents, because every plan the carrier offers includes unlimited international texting and unlimited calls to landlines in over 50 countries (with calls to mobile phones in "select" countries as well).
Plans start at $30 per month (a bit less if you enroll in auto-pay), though that one has a hard cap of 500MB. The next tier gives you more data after 500MB, but only at 128Kbps. This may sound a bit stingy, but there's a silver lining: H2O is among the few MVNOs to let you carry any unused data from one month to the next (banking up to 10GB maximum).
Piggybacks on: T-Mobile
Starts at: $30 per month for unlimited voice minutes/texts, 1GB data
BYOD: Yes
In business since: 1994
Born over two decades ago and scooped up by T-Mobile in 2014, MetroPCS matches -- and in some cases exceeds -- many of its parent company's offerings. For example, you can get an individual service plan for as low as $30 monthly. However, if you bump up to the $40 plan (still $10 less than T-Mo's cheapest option), you get a 3GB 4G data allotment and Music Unlimited: Unlimited music streaming from over 40 apps, with no impact on that 3GB.
MetroPCS also includes a mobile-hotspot option with all plans, as well as Data Maximizer, which optimizes streaming video for smartphone-size screens and saves data in the process. However, the carrier isn't so generous when it comes to family plans, offering just $5 off per line. In that respect, T-Mobile definitely has the edge.
More carriers on the next page.