10 cool connected car features
Chevy, Ford, Hyundai increasingly offer standard connected car features.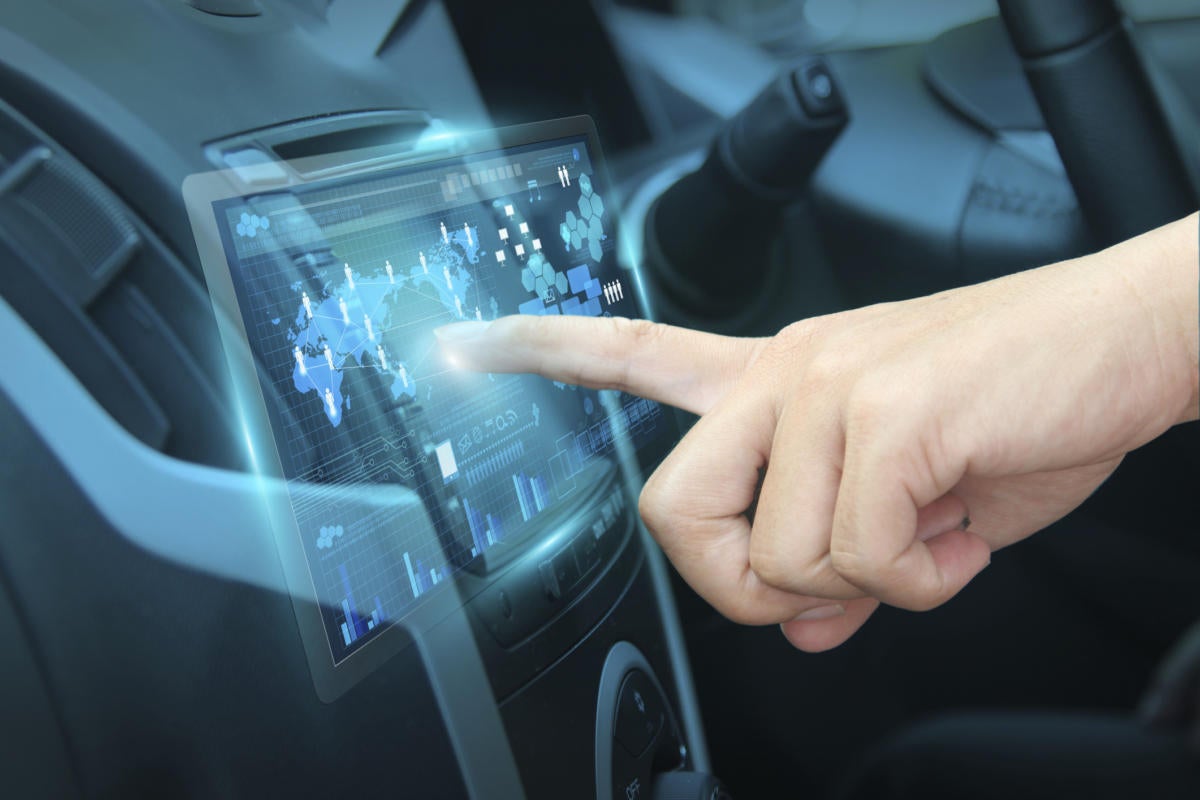 Internet connectivity in Chevy cars
General Motors launched the first telematics system in 1997 with the introduction of OnStar. Today the technology lives on. The 2016 Chevrolet Bolt, an electric car, comes with OnStar as a standard feature for providing 4G LTE Wi-Fi, which requires a data plan.
WiFi hotspots
If your car doesn't come with a WiFi hotspot feature, then there are a variety of after-market tools to enable connectivity. Zubie partners with Verizon to offer family and business WiFi plans, while AT&T works with Audivox and Mobley to provide WiFi hotspots. Zubie plans start at about $10 a month with the $100 device.
2017 Ford Escape: 5 Years of SYNC Connect included
Many car companies allow owners to communicate with their vehicle via apps on their phones or watches, but as part of the 2017 Ford Escape, the SYNC Connect feature will be free for five years. It includes remote lock/unlock; remote start; fuel status check and vehicle location (where you car is parked). In other models, a Synch Services subscription runs about $60 per year.
Hyundai Blue Link, Curfew and Geo-Fence
Hyundai's Blue Link service allows users to interact with their car from their Android or Apple smartphone or watch to remote start; lock/unlock, and send destinations to the navigation system. Parents can also set a series of controls, including a "curfew" and geo-fending, which will alert the owner if the car is used outside of pre-determined time periods or if the car travels outside of a pre-defined geographic area.
Audi A8 Google Earth-enabled Navigation system
Navigation systems are not novel in new cars anymore, but Audi was the first to support Google Earth for MMI, its interactive operating system. MMI allows the driver to control navigation, check real-time traffic and compare the prices of nearby gas stations. It looks ultra slick on the Audi TT's all-digital dashboard display.
Over the Air software updates in Tesla Model S
Tesla is revolutionizing the car market in many ways from the all-elective vehicles, to auto pilot driving. In terms of connectivity in the car, Tesla was one of the first to introduce over the air software updates. This technology allows vehicle manufacturers to update the car without requiring the owner to bring it into the dealership.
Volvo XC90 with Pilot Assist
Volvo is pushing the limits of cruise control with Pilot Assist, which maintains a speed that will keep the vehicle a certain distance behind the car in front of it, as well as gently steer the car on the highway to stay within lane markings.
BMW 7 Series: Remote parking capability
BMW's latest 7 Series model includes a Remote Control Parking function. Using a touch-screen key, drivers can get out of the car and command the car to pull forward to backward into a space.
Vehicle to Vehicle Technology in the 2017 Cadillac CTS
Vehicle to Vehicle (V2V) technology is considered by some to be the next wave of automotive safety. It allows cars to communicate their speed and direction to other vehicles, which the U.S. Department of Transportation says could help avoid up to 80% of accidents. Cadillac is the first company with announced plans to roll out V2V technology in the 2017 CTS.
Mercedes-Benz S550 plug-in hybrid
Mercedes takes its navigation system to the next level with its plugin hybrid luxury sedan. The system uses topographical map data to determine the most optimal use of energy on the car's route. For example, it can devote additional battery power during an uphill climb, then right before the crest of the hill it will turn off the battery so that it can recoup during the downhill stretch. The car automatically calculates the battery recuperation potential for the roads the car is scheduled to travel on.
Copyright © 2016 IDG Communications, Inc.
Next Up: Check out these related slideshows