Tech's biggest Fortune 500 companies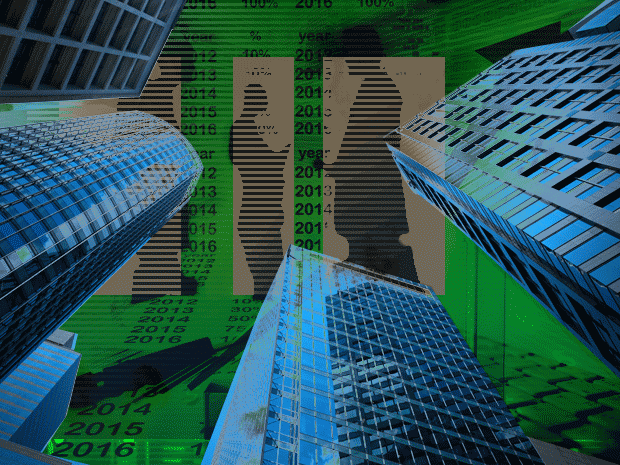 Top techie companies
Fortune is out with its latest list of the Fortune 500 for 2016 and tech companies appear frequently throughout the rankings. While the top tech company on the list likely isn't a surprise, it is interesting to note that only two tech company broke the Top 10 largest publicly-traded companies based on full-year revenue last year.
Apple
Apple was unable to beat out Walmart ($482 billion) and Exxon Mobile ($246 billion), but it is the highest ranked tech company. Apple moved from No. 5 to No. 3 with its revenues growing 28% year over year and profits growing more than 35% to surpass $53 billion.
AT&T
AT&T won out as the largest telecom company on the list, notching up two spots to help the tech industry secure two spots among the top 10. AT&T's revenue increased 11% year over year and profits more than doubled to $13 billion.
Verizon
Verizon gained two spots from last year after the company's revenue grew 4%; profits rose 85% to almost $18 billion.
Amazon.com
While Amazon is typically considered a retailer, the fact that it leads the IaaS public cloud computing market makes it one of the most important tech companies today. Amazon jumped from 29 last year to 18 this year, thanks to a 20% increase in revenue. Profits were a slim $596 million.
HP
HP fell one spot on the list from 19 to 20 after its revenues declined 7%. The company went through a tumultuous past year after splitting in half. Profits dropped 9% to $4.5 billion.
Microsoft
Microsoft climbed six spots from 31 last year, posting an 8% increase in revenue. Profits dipped 45% to $12 billion in year two of stewardship by CEO Satya Nadella.
IBM
Big Blue dropped seven spots from last year after revenue declined 12%. CEO Ginni Rometty managed a 10% uptick in profits to $13 billion, however.
Alphabet
Google's parent company saw modest gains in both revenue (+4.9%) and profit (+15%), with profits landing at $16 billion.
Comcast
Telecom giant Comcast improved by 6 spots thanks to an 8% rise in revenue, despite a 2.6% drop in profits to $8 billion.
Intel
The world's largest maker of seminconductors had stable revenue (a less than 1% drop), but profits dipped (-2.4%) to $11 billion.
Cisco
With CEO Chuck Robbins taking over for John Chambers – who has transitioned to executive chairman – the company jumped six spots thanks to modest revenue growth (4%) and rising profits – up more than 14% to $8.9 billion.
Ingram Micro
This IT distributor announced that it is being sold to a Chinese conglomerate this year after revenues dropped 7% and profits dipped 19% to $215 million.
Oracle
Oracle's revenue was stagnant year-over-year, but profits dropped 9% to just under $10 billion; even with that, the company jumped four spots in the rankings.
Tech Data
This Clearwater, Fla.,-based company is a distributor of technology equipment. Its profits grew 50% to $266 million.
Qualcomm
The San Diego-based semiconductor company is going through a rough patch with revenues declining 5% and profits falling by 34% to $5.2 billion.
Other notable tech companies that were highly ranked on the list included EMC at 113 ($24 billion); Time Warner Cable at 116 ($23 billion); and Facebook at 157 ($17 billion).
Copyright © 2016 IDG Communications, Inc.
Next Up: Check out these related slideshows