Today, Microsoft announced the release to manufacturing of Windows Server 2016. In this piece, I'll comb through the product and offer my thoughts on this new operating system.
The Windows Server team at Microsoft says that they hear from customers that they are being pulled in a few different directions. First, everyone is worried about getting hacked. As I write this, news is breaking that Yahoo confirms 500 million accounts were hacked by what it calls "state-sponsored" attackers. This breach includes names, dates of birth, and both encrypted and unencrypted security challenge questions. Super.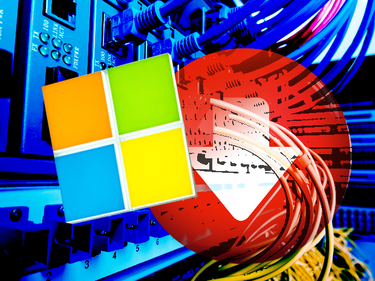 Second, shadow IT is a huge problem, one that the cloud has arguably made worse. If you as an IT department don't deliver a quality solution quickly, your business users will just go whip out a credit card and sign up for Dropbox or some other service and go around you. Of course, IT is still responsible for data security and sovereignty, so how does that work with all of the responsibility and very little of the control?
Third, the hybrid cloud has arrived as organizations embrace other companies' data centers for at least a portion of their production workloads. Thus, IT needs tools and operating systems that make it easy to leverage the cloud when necessary, but that also bring resources online in-house when it makes sense or, when for compliance reasons, you don't have any other choice.
All of those pillars are addressed in some way in Windows Server 2016. Security was a big focus, and a large part of this review will focus on breach-resistance features and security improvements to the underlying operating system. Shadow IT is somewhat addressed, with container support for DevOps shops to be able to get up and running quickly with agile-style application solutions. (I personally think the container story has been lavished with far too much attention, so I won't mention much about it here in this review.) The hybrid cloud continues on a drum Microsoft has been beating for years and there are some key cloud improvements in the OS, particularly around networking, which I'll talk about in depth here.