First Look: Wave 2 Wi-Fi access points show promise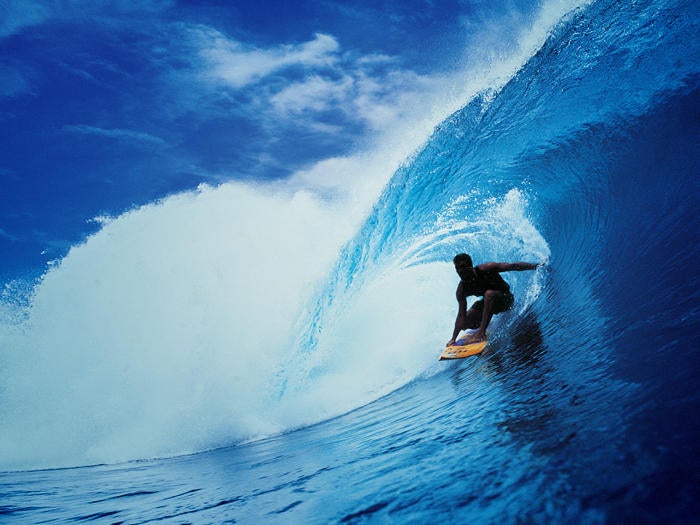 Wave 2 Wi-Fi access points
There's a lot to like about Wave 2 802.11ac products, including theoretically faster speeds than Wave 1 products and cool new features, such as multi-user MIMO (MU-MIMO.) In this review, we look at five Wave 2 wireless access points, comparing prices and features, looking at usability and doing some performance testing. The products in this review are: Amped Wireless AC1300, ASUS EA-AC87, Cisco Aironet 1852i, Extreme Networks AP3935 and the Linksys LAPAC2600. Read the full review.
AMPED WIRELESS
The Amped Wireless AC1300 is an access point suitable for small office environments. It's a standalone access point and doesn't support any type of centralized management for configuring multiple units. It also doesn't provide advanced business-class features, such as VLAN tagging and band steering, and the low-cost (starts at $130) reflects that. But it could still be useful in simple networks, particularly for its bridging capabilities or to add simple NAS functionality via its USB storage port. Though it came in third in our speed tests overall out of the five units, it was the fastest in the MU-MIMO tests.
ASUS
The ASUS unit is also a small office offering, which did very well in our speed tests. Since it lacks 2.4GHz capabilities, it wouldn't be ideal for a full AP, but you might find it useful for adding 5GHz to a network that lacks it or for its bridging capability. Other than being single-band 5GHz-only, the ASUS EA-AC87 is similar to the Amped unit. The ASUS unit is also a standalone access point; there's no support for any centralized management of multiple units. The vendor claims it offers theoretical simultaneous data rates of up to 1,734Mbps. Our speed testing showed up to 722.5Mbps concurrent throughput, placing it second in the speed tests. After reviewing the wireless settings, we found the typical advanced settings, with the exception of enterprise Wi-Fi security. Only the personal (PSK) mode is supported.
CISCO AIRONET
The Cisco Aironet unit is a solid SMB option, although it didn't do great in our throughput tests. It is, however, the only access point here that provides an internal RADIUS server for user authentication and supports the most 5GHz channels. It comes with the Cisco Mobility Express Solution installed, allowing you to centrally manage up to 25 access points with a web-based GUI or the Cisco Wireless Android or iOS apps. You can also manage this unit via an on-premise Cisco wireless controller.
EXTREME NETWORKS
The Extreme Networks unit is an enterprise-level access point and requires an on-premise controller for full functionality; their cloud controller solution offers just a basic feature-set. Some advanced features available when using the on-premise controller include additional wireless modes (mesh, WDS, bridging, etc), 802.1X supplicant, and rogue access point detection (WIDS and WIPS). The GUI has a variety of tabs: Dashboard shows various stats, Device Groups lets you assign SSIDs, access points, and switch to different groups, Networks tab shows you a list of the SSIDs, Clients tab gives you a list of all the clients on the networks, under the Policy tab you can configure roles, service classes, VLANs, and data rate restrictions, and under the Admin tab, you can define additional admin accounts, view and search the logs.
LINKSYS
Linksys led the pack in the throughput tests, offers a good feature-set and would be a solid option for SMB environments. There's not much to complain about, besides offering the least amount of 5GHz channels of the business-class offerings. It supports WDS and workgroup bridge modes. It has an internal wireless controller feature, which they refer to as clustering, supporting up to 16 access points. They claim it provides theoretical data rates of up to 800Mbps in the 2.4GHz band and up to 1,733Mbps in 5GHz, giving you up to 2,533Mbps of simultaneous throughput. In our testing, we saw a simultaneous throughput max of 753.1Mbps in 5GHz, the highest we saw in all the testing.
Performance chart
This chart shows average and maximum throughput in Mbps for each AP/client test. It should be noted that the results are below vendor claims and below what we expected. One reason might be because our Macbook and Galaxy clients were only Wave 1. And at the time of our testing, the Linksys USB adapter was the only Wave 2 client available. Also, our test scenario put 20 feet, a wall and a hollow door between AP and clients, which reduces throughput. However, the results do show the comparative performance between the products tested.
Next Up: Check out these related slideshows