6 things software vendors need to know about HIPAA compliance
HIPAA doesn't affect just healthcare organizations.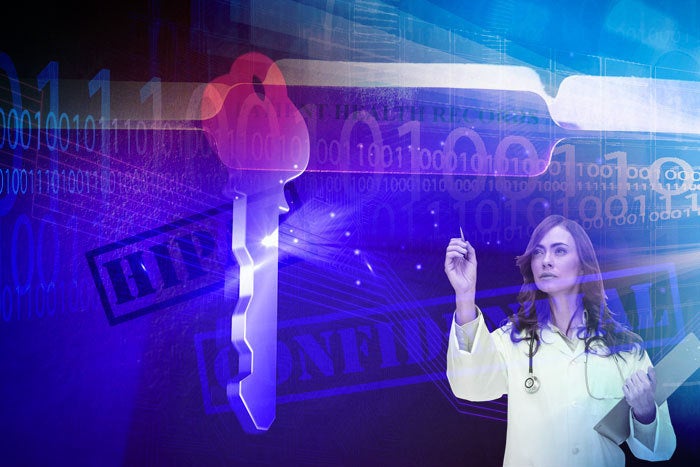 Maintaining HIPAA compliance
Many people are loosely familiar with Health Insurance Portability and Accountability Act (HIPAA) and usually associate it with hospitals, clinics and health insurance companies. However, it can be less clear how HIPAA compliance standards apply to countless other software vendors, SaaS providers that work with healthcare-related businesses or handle protected health information (PHI). In recent months, the Office for Civil Rights has been coming down hard on HIPAA violators, doling out some of the large fines – upwards of $5 million. So in order to ensure your business is protected and to maintain your brand reputation, it is vital to know the ins and outs of HIPAA compliance. With this in mind, Dizzion provides suggestions for ways vendors can maintain HIPAA compliance while still focusing on their primary business objectives.
How do you know if you need to be HIPAA compliant?
In short, HIPAA rules apply to both Covered Entities (health insurance companies, HMOs, company health plans, etc.) and their business associates (a vendor or subcontractor who has access to PHI). What this means for business associates is that even if you're a service provider or vendor who isn't in the healthcare industry - like an all-flash storage company - you may still need to be HIPAA compliant indirectly due to the fact that your organization stores PHI. The first step here is to determine whether your organization handles PHI. If you do, your next step is to look through the HIPAA compliance minimum requirements to ensure that your organization meets all of the regulations covering the security and privacy of PHI.
Look to your current vendors for guidance
Once you determine that you need to be compliant, there's no need to go on a hiring spree to ensure you have the necessary resources in-house. Many of your existing vendors may already cover key HIPAA compliance requirements. Any good service provider should be able to tell you whether they are HIPAA compliant and what controls they can cover. If so, it is important that they are also willing to sign a Business Associate Agreement (BAA) - a negotiation between Covered Entities and any third-party vendors that have access to their PHI.
Look for specific types of technology that can help to streamline the process
If none of your existing vendors can help with HIPAA compliance, turn to a managed service provider to do the heavy lifting and help your business attain and maintain compliance, so you can focus resources on driving business. Additionally, they can strengthen the security technology, processes and controls they use to keep customer information secure. For example, if you're looking for a secure way to continue work-from-home programs at your organization through remote desktops, HIPAA compliant Desktop-as-a-Service (DaaS) vendors are a great option to both fill specific needs for your business and drastically simplify compliance.
Don't forget about maintenance
A key stumbling block for many organizations tends to be maintaining a constantly evolving set of compliance standards. HIPAA compliance certification is valid only in that moment – it is then up to the company to maintain compliance which is easier said than done. Some important things to keep top of mind for maintenance include: 1) completing a HIPAA Risk Analysis document and audit at least once a year, and 2) assessing employees year-round to make sure they are doing their jobs in a HIPAA compliant manner, following all stated company policies and procedures.
Know who is responsible for HIPAA compliance
Another challenge accompanying HIPAA compliance may sound simple, but is one that oftentimes goes overlooked - precisely who internally is responsible for compliance? For non-healthcare organizations, a company is unlikely to have a designated in-house role such as a Privacy and Security Officer, and therefore the responsibility often falls on security or operations departments. However, it's likely that neither of these departments have a full understanding or stake in HIPAA compliance. Regardless of who is taking the reins, it is important that the role is clearly demarcated and that person or department knows what is expected of them. Additionally, it's critical that they work together with other departments as needed to ensure a well-rounded HIPAA strategy. Case in point - a recent NueMD survey on HIPAA compliance found that 54% of respondents had not yet appointed a Security or Privacy Officer.
Keep HIPAA compliance top of mind for staff
Regardless of who is in charge, it is important that all your staff be mindful of maintaining HIPAA compliance. Human error can become one of the biggest obstacles to maintaining compliance, especially when employees may not even realize their company deals with PHI. For example, the same NueMD survey also found that only 58% of respondents were providing training for their staff annually. HR teams can proactively assist with this by reminding staff of regular HIPAA training, updates on compliance standards changes and keeping visible HIPAA compliance checklists posted in work areas.
Copyright © 2017 IDG Communications, Inc.
Next Up: Check out these related slideshows