10 ways tech pros can take charge of their professional development
With technology constantly changing, so must your job skills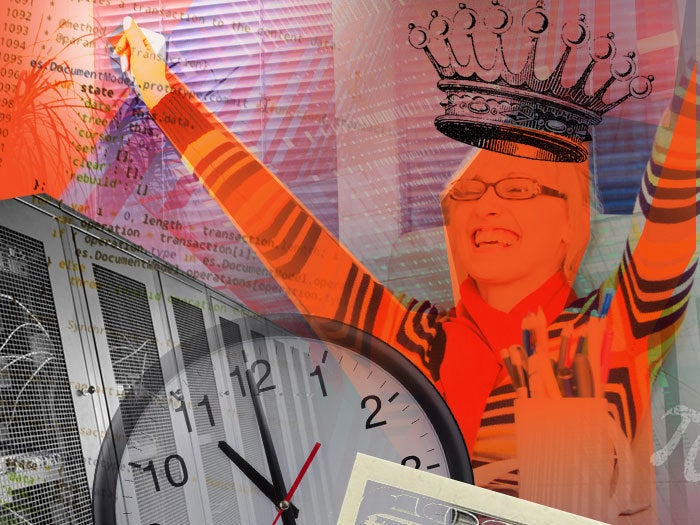 How to be successful
Innovation continues to create many amazing breakthroughs, and with them, career opportunities. Technologies of the present and the future will always need skilled technicians and engineers to implement them.
CompTIA, the technology industry's leading trade association, has identified 10 abilities we believe IT professionals will need to be successful in the technology world to come. Todd Thibodeaux, president and chief executive officer of CompTIA, compiled these tips.
Ability to integrate multiple platforms
Networks of the future will be very diverse with very diverse endpoints. You're not going to be working in one vendor's solution. You'll work across multi-vendor solutions even more than you are today. The complexity you are dealing with is immense. Employers want people who are able to work across a number of different domains, interfaces, operating systems and platforms.
Understanding how the cloud works
The cloud is not just a technology, it's a business platform. Understanding how the cloud works, where it works best, where it's best to have a hybrid network, or a private cloud, or the public cloud. You will need a deep understanding of how the cloud functions; in particular, the security aspects of the cloud. Is data really more secure in the cloud? How should an organization evaluate its overall cyber strategy in a cloud world?
Understand different programming platforms
Programming platforms are becoming indistinguishable from the systems themselves. It's time for IT professionals to become more knowledgeable about how these different programming languages work; in particular, how they impact the security of your networks and applications. It's important for you as an IT professional making recommendations and managing these systems to understand what these programs are built on and how they are being deployed.
Work effectively in a multi-generational workforce
We have four generations of workers working hand in hand in the industry. There are many things we can learn from each other. A knowledge transfer needs to take place. This ability for you to learn from your elders, and your elders to learn from you, is an important part of becoming a successful IT professional.
Ability to recognize the value of soft skills in your personal productivity
Employers are looking more and more for people who have soft skills first. You as a tech professional can get a real leg up by being able to bring strong soft skills into the workplace, along with your technical expertise. Gone are the days when the IT person can tell someone "Get out of my way while I fix that for you." Today's IT professional works across multiple domains. They must understand the needs of finance, logistics, customer service, and marketing. Get out there and understand what's going on in your company. You really need to understand the business, what it's trying to accomplish and where technology (and security) fits in.
Recognize and respond to the cyber imperatives of the future
A lot of organizations are still rolling the dice on cybersecurity. It's imperative for you to convince your organization to ramp up their cyber ability.
Relinquish some control
The democratization of IT has taken full hold in most corporate environments. Gone are the days when IT could just dictate how things would work. People want to use the tools that they feel allow them to be most effective and productive. Don't feel you have to control every aspect of IT. You need to have an open mind and an open eye and are constantly searching for new tools to help the company achieve more.
Develop and analyze data
The ability for you to understand what kind of information is being collected, organized, analyzed and utilized in your organization. You will be at the forefront of determining what kinds of tools your organization puts in place to build its data capabilities.
Incorporate continuous education
It's the most important thing you can do to invest in your career. Look beyond the things that are in the market today and get a good handle on things on the horizon: robotics, automation, virtual reality, artificial intelligence the Internet of things, and smart cities. These are all things that will impact your career before you are done.
The ability to help inspire the next generation of IT workers
We have a big pipeline deficit when it comes to bringing in new workers. We're at least 15% short of what we need to fill. Clearly there is a lot of opportunity that's being unmet. We need to a better job of explaining to young people why we love working with tech. Not just how we do it, or what we do, but why we're excited to be in this industry. What is it about working in this industry that we really love?
Next Up: Check out these related slideshows