Review: Slow Internet? Firebind can sniff out the problem
Firebind's cloud-based monitoring tool is ideal for branch offices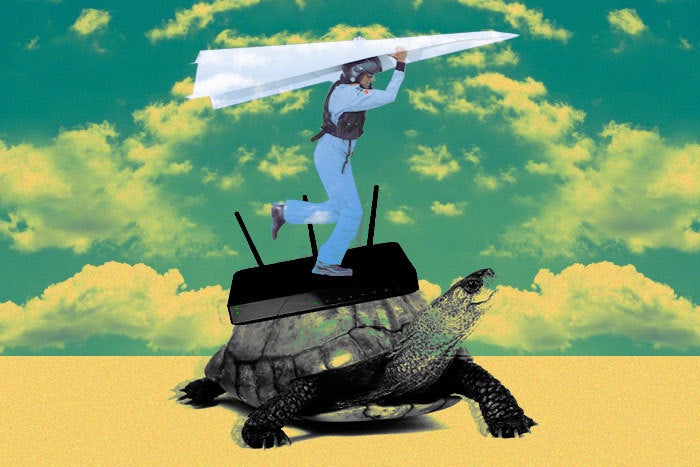 We found Firebind to be an effective tool for reaching into branch office networks to diagnose internet-based performance problems. Firebind has a simple agent installation procedure and uses email-based alerting, so network managers won't find it a burden to install or operate.
And with a focus on network performance, including simulated VoIP calls from the agent to the internet, Firebind offers detailed statistics on internet performance that aren't available from similar products.
The field of cloud-based monitoring tools is a crowded one, with dozens of vendors offering products with considerable overlap. Firebind aims at a very specific target: monitoring the quality of internet links at small businesses and branch offices with a minimum of management overhead.
To accomplish this, Firebind has the network manager install a small Java-based agent on a system in the branch office. Firebind doesn't use SNMP or other existing statistics for its reporting; it runs tests from the agent towards the internet. The agent connects with the Firebind cloud, and then all management is handled from the cloud.
To test this, we installed agents on three operating systems (Linux, Windows Server 2012, and Mac OS X). Firebind's approach to installation is simple: when the agent is created through the cloud-based management system, a pop-up gives download links and a secret key used by the agent to register and identify itself to the cloud.
Our Windows and Macintosh installations went fine, but the Linux installation didn't insert the Firebind agent into the startup procedures, as it did on Windows and OS X. We had to manually add the agent to startups to get it to survive a reboot.
As part of agent installation, Firebind asks a series of questions about what to monitor. Once the agents are up and running, full configuration is available from the cloud-based management console.
Monitoring 11 ways
Once the Firebind agent launches, it immediately starts collecting 11 different statistics on network operation, and here is where things can get a bit confusing. About half of the statistics that Firebind collects are to servers that you specify, but these are inflexible and mix service and network response time. The rest of the statistics that Firebind collects are to their cloud-based services.
In those cases, Firebind lets you pick from one of three data centers (US, Europe, Asia), so about half of the statistics are measured against the Firebind data center. (Firebind plans to add the ability for customers to test against their own data centers by installing a special Firebind agent on customer servers.)
These cloud-based statistics are the real edge that Firebind offers, as they not only show simple reachability and latency, but also actively measure loss and jitter using a simulated VoIP call from your branch office to the Firebind data center.
When a network manager is trying to answer the question "why is the network slow" or "how come my VoIP calls sound bad," seeing information like packet loss across the internet or high jitter rates helps quickly isolate the problem. Firebind can help quickly show whether the issue is something happening due to internet connection congestion.
Network managers responsible for monitoring voice traffic flowing over the Internet will find the six Firebind loss, jitter, and latency statistics helpful in staying on top of problems with VoIP traffic. For example, in our testing, we saw one day with unusually high — but sporadic­ — incoming packet loss. That alerted us to a server that was stuck in a loop trying to download Microsoft updates, creating internet congestion and affecting user traffic.
Firebind keeps a month's worth of data for every test, and the dashboard lets you bring up graphs that can show a history of events or daily and weekly cycles. This makes it possible to correlate network problems with user complaints or other performance testing tools.
The graphs at the heart of Firebind's user interface are easy to work with as well, with intuitive sliders to help zoom in on a visible event. We would have liked more ability to correlate across different test results so that we could compare, for example, jitter and packet loss at the same time on the same graph. But with a little bit of Excel (Firebind allows you to export the data table for each graph) or some browser jujitsu, we got very close to what we wanted.
Firebind also has tests to user-selected targets, including an HTTP (or HTTPS) connection to a web server, a DNS lookup using the agent's DNS configuration and Google's public DNS servers, and a ping to any IP address on the internet.
We found the DNS and HTTP tests less useful in diagnosing network problems because they combine network performance with server performance. For example, we got many alerts for Google's DNS, but that just showed that Google's DNS had occasional slowdowns -- not that our network connection was slow or that there was a problem with DNS service.
Network managers who are used to more customizable monitoring solutions will find Firebind a little bare when it comes to configuration. Firebind is designed for network managers who want a quick startup and don't plan to fine-tune things very much, since there isn't anything to fine-tune. Whether it's the number of pings or the number of URLs to test, Firebind is — at least in this release — simplified and streamlined. About the only real option you get to configure is the frequency of testing (5 minutes to 1 hour); everything else is fixed by Firebind.
Alert me
Firebind alerting can come either via the dashboard or email from the Firebind cloud. For each test, you can set a threshold and any test that exceeds that threshold generates an alert (and possibly an email). Network managers with only a few sites will be able to quickly scroll through the configuration and get things going in a few minutes. We suggest starting without alerts and then configuring after a week's data is available. That will let you pick alerting thresholds to be tight enough to be useful, but not so tight that you get false alarms.
Alerting for larger networks is weak right now. There is no aggregation or delaying of alerts, so if you accidentally pick the wrong values, you'll get a new email every monitoring interval (typically every 5 minutes). Because alerting is tied to each individual agent, configuration of multiple agents would be both error-prone and cumbersome.
Firebind told us that they're looking at a way to make alerting more sophisticated—including sending data via channels other than email—but don't have a definite plan quite yet. Network managers considering Firebind for large numbers of branch offices will want to tread carefully before signing on.
Wrapping it up
Network managers who need to scale up to lots of branch offices will probably want to wait for a bit on this one, as Firebind is definitely aimed at organizations with only a handful of branches, and some important features such as a more sophisticated alerting system and more control over how tests are run are still in the works.
For network managers looking to stay on top of a few business-critical internet connections, Firebind provides a quick way to drop a branch office software agent on an existing PC, server, or Mac, and start collecting useful statistics and seeing alerts in minutes.
In our main data center, the statistics matched up with what we saw in our other monitoring tools, and the agents didn't noticeable  impact performance of their hosts.
We found Firebind to be easy to navigate and understand, with useful and accurate alerts on our Internet links. Firebind is a point solution to an important problem, monitoring internet link performance, and worth looking at.
Copyright © 2017 IDG Communications, Inc.