Review: Considering Oracle Linux is a no-brainer if you're an Oracle shop
Oracle Linux is integrated with other Oracle products for a compatible Linux stack including applications, database, management, more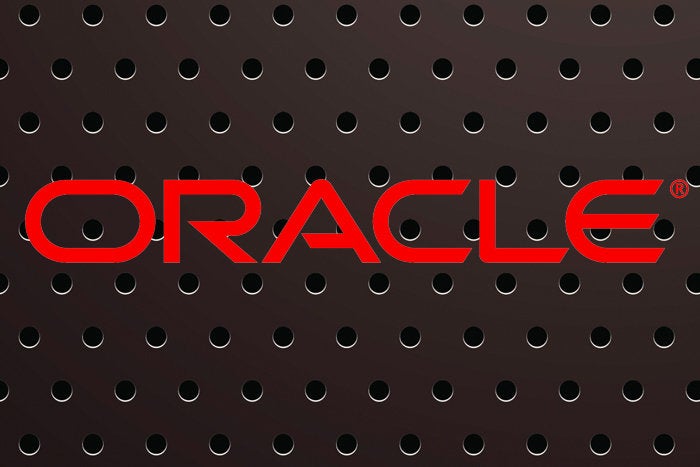 Oracle Linux has been around for more than 10 years, but has been gaining market share and the company says it has over 14,000 customers world-wide.
Part of its popularity may be the way it plays well within an Oracle environment and its full support for Red Hat Linux, on which it is based.
This interoperability theme is carried out through its support for the Open Stack tools for building cloud-computing platforms and its support for two different kernels.
+COMPARE: Check out reviews of these other Linux server distros: SUSE Linux Enterprise Server; Ubuntu LTS; Red Hat Enterprise Linux; Fedora Server, and see Review: 5 top Linux distros for enterprise servers, an overview of these comparison reviews.
The fact that it's free and reasonably priced support is readily available make it hard to ignore, especially for enterprises heavily invested in other Oracle offerings.
What is Oracle Linux?
Oracle database was the first commercial database to be available on Linux in 1998 and in order to ensure that critical bugs were fixed, Oracle created and made available its Unbreakable Enterprise Kernel (UEK). Oracle Linux is compiled from the Red Hat Enterprise Linux source code and available with either the same kernel as Red Hat or with Oracle's own Unbreakable Enterprise Kernel (UEK), which was initially developed to support highly scalable Oracle Engineered Systems.
The UEK kernel includes Oracle's enhancement to online translation processing performance, security and virtualization improvements. In fact, Oracle uses its own Linux version to run several of its online websites, including Oracle Cloud and several of its Oracle Engineered Systems. Oracle Linux is 100% compatible with Red Hat regardless of kernel choice. It has been tested and optimized for use with other Oracle products such as its databases and applications like Secure Enterprise Search, Fusion Middleware and the E-Business Suite.
+More: What is Linux? A powerful component of modern data centers+
Oracle Linux has offered support for OpenStack since 2014 and provides it as a free download that can be used to manage both physical and virtual servers in production environments. Oracle Linux is also tightly interwoven with Oracle Cloud and its Platform as a Services (PaaS), Infrastructure as a Service (IaaS) and Software as a Service (SaaS) offerings.
Oracle Linux installation
Oracle Linux uses the same installation wizard as Red Hat and Fedora. The streamlined configuration panel allows all items such as network, disk partition and time zone to be configured before the installation begins, instead of presenting multiple prompts throughout installation. Just as with Fedora and Red Hat, you can select various roles and supporting software during the installation. Oracle Linux installs with the standard Linux kernel, and if you wish to use the UEK, you need to install it separately.
Oracle Linux management
Oracle Linux can be managed from the command line or a third-party GUI like GNOME. However, this only gives you access to one server at a time, and for most installation using the Oracle Enterprise Manager probably makes the most sense. Unlike commercial Linux vendors who charge for management functionality, Oracle provides the Enterprise Manager at no additional cost with a paid subscription. Enterprise Manager is run on-premises and provides a unified platform for managing all of a customer's Oracle deployments, whether on-premises or in the cloud. In addition to managing Oracle Linux servers, Enterprise Manager can manage other Oracle applications, databases, middleware, hardware and engineered systems.
Oracle Linux supports Spacewalk, the open-source community project that forms the basis for solutions such as Red Hat Satellite Server and SUSE Manager. Spacewalk can be used for a variety of management task, including system-software installation and updates, system provisioning, distribution of custom software packages, provisioning of virtual guests and deployment of configuration files.
On the virtualization side, Oracle includes KVM as it is the main hypervisor on Red Hat. However, Oracle does not support Oracle applications running on KVM and instead provides its own Oracle VM server for free for this purpose. Oracle claims its VM server provides better performance since Oracle databases and applications are engineered to work together. Oracle imposes no licensing requirements for Oracle VM, thus keeping the cost of ownership low. Oracle offers VM templates that are pre-configured, optimized and patched guest virtual machines based on best practices and standards. These VM templates are tested by Oracle and assist in automating the provisioning of complete production-ready application environments. By utilizing the Oracle VM Manager, administrators can manage and configure servers and other network resources.
For operations with a low tolerance for downtime, Oracle KSplice, as part of premium support, provides updates of certain critical components and security patches with zero downtime and no need to reboot. Another feature available with Oracle Linux is DTrace, a tracing framework that allows administrators to dynamically observe systems for performance issues in both applications and the operating system itself. DTrace lets you explore the server to understand how it works, track down problems across many layers of software and locate the cause of problems.  Oracle has an extensive support network and provides 24/7 support in 145 countries in 29 languages. There are two main support levels available for Oracle Linux, a basic and a premium option. Both provide 24/7 support, and the basic support starts at $499 per year while the premium support starts at $1,399. One Oracle Linux license covers a system with up to two physical CPUs, but with unlimited cores and virtual guests.
In our view, if you're running one or multiple Oracle software products, choosing Oracle Linux as your OS may be a no-brainer as it is optimized to work with Oracle applications. Unlike Red Hat, Oracle Linux is free to use, and paid support options are generally less expensive than similar Red Hat solutions. Also, comparing with Fedora, you get the LTS aspects of Red Hat not available with Fedora, at a lower cost. The support options are very good at a reasonable cost and Oracle includes a solid set of tools and add-ons – including high-availability, KSplice and OpenStack – are free to license and use with the premium support plan. Oracle claims to be the only vendor that offers a complete Linux-based solution stack—applications, middleware, database, management tools, operating system and hardware plus support, which can eliminate some of the finger pointing when problems occur, as they do. That makes sense to us.
Copyright © 2017 IDG Communications, Inc.