Review: RHEL 7.4 cloud-friendly, but pricey management tools
Red Hat Enterprise Linux server has a lot going for it if you've got the budget for ongoing management costs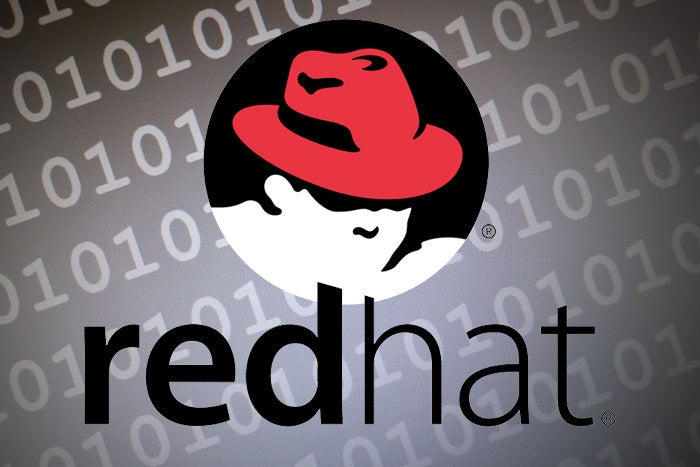 If you need comprehensive support, the comfort of having a well-established Linux vendor on your side and you have the budget to pay for it, then you should give Red Hat Enterprise Linux 7.4 a careful look.
It is should also get your attention if you're looking for an operating environment that embraces the cloud, from tools to build your infrastructure to management platforms.
Red Hat continues to enjoy a large portion of the commercial Linux market, both for desktops and servers, and Red Hat is one of the largest corporate contributors to Linux as a whole. Red Hat claims that 90% of the Fortune Global 500 uses Red Hat products. In addition to its flagship RHEL server, Red Hat also sells and supports various versions of JBoss application and Web servers.
+COMPARE: Check out reviews of these other Linux server distros: SUSE Linux Enterprise Server; Ubuntu LTS; Oracle Linux; Fedora Server,and see Review: 5 top Linux distros for enterprise servers, an overview of these comparison reviews.+
Red Hat in the cloud
Red Hat is positioning itself to be a player in the cloud space, whether private, public or hybrid. Red Hat provides a comprehensive suite of cloud computing products, including the Red Hat Cloud Infrastructure, a cloud management option that allows you to build and manage cloud solutions. Red Hat Cloud Forms offers management across multiple public-cloud providers and hypervisors. In addition, Red Hat offers support for the OpenStack cloud platform, and OpenShift provides developers with a Platform-as-a-Service to develop, host and deliver cloud apps. Red Hat allows customers with existing subscriptions to migrate to the cloud via more than 100 certified cloud providers.
Red Hat installation
Red Hat provides a variety of download options for installation or to run directly as a virtual guest OS, KVM guest image, Boot ISO, Binary DVD, WinSynch Installer (MSI) and Virt-p2v ISO. The system requirements recommend 1GB RAM per CPU core and 10GB available disk space. Kudos to Red Hat for providing an installation that is quick and easy to navigate. Unlike some other Linux installs (looking at you, Ubuntu), Red Hat allows you to make all necessary selections up front from a configuration panel, and after that the installation takes care of itself with no additional input needed. There are six base server environments to select from including basic Web server, server with GUI or just a minimal server. Each environment allows for the addition of add-ons such as DNS, database and other roles and tools, making for a very granular and customizable installation.
Since we opted for the GUI version, Red Hat booted directly to a server version of the Gnome interface. This provides some additional features over the regular Gnome desktop, such as prompting for authentication when completing certain tasks, such as changing date/time or installing new software packages. Our next step was to register our server with the Red Hat subscription server; this can be accomplished from the command line or by using the subscription manager from GNOME.
Red Hat management – expensive
Once registered with Red Hat, you can view additional detail about your registered servers from the customer portal. This includes general information including Red Hat version, whether the system is up to date on patches and a timestamp for last check-in. However, it is mainly a read-only tool with few options for managing a server. For this, you can use Red Hat Satellite, a management product that can configure, provision, audit and manage software updates for thousands of servers from a unified dashboard. While Red Hat Satellite provides a powerful set of tools, it will set you back about $10,000 per year, just for the framework. In addition, you will need a Smart Management Add-On subscription for each system managed by Red Hat Satellite, which adds nearly $200 more per server.
Speaking of cost, a basic Red Hat Enterprise Linux server with self-help support is fairly affordable at $349. If you add basic support, you're at $749, and with the aforementioned Smart Management Add-On and you're close to $1,000 annually. There are other options as well, such as high-availability and extended update support. For those running a lot of guest VMs, the Red Hat Enterprise Linux for Virtual Datacenters version is probably your best bet, starting at $2,499 with standard support.
+MORE: What is Linux? A powerful component of modern data centers+
With Red Hat virtualization, organizations can virtualize any Linux or Windows workload. It can be deployed on top of existing infrastructure, and by integrating with other Red Hat products such as Red Hat Cloudforms and OpenStack, customers can manage the entire virtual and physical infrastructure.
Red Hat provides very good, well-organized online documentation, with options to view as HTML and PDF. There is also a comprehensive searchable knowledgebase along with a large collection of how-to videos.
Our biggest complaint with Red Hat is the relatively high cost to access real management tools. If you're running just a few servers, the $10,000 Red Hat Satellite option is very steep. You can always use a third-party tool like Cockpit for management, but we think Red Hat should provide a better option like they used to with the Red Hat Network. That being said, Red Hat needs to be on any organization's short list when evaluating enterprise-level Linux server products.
Copyright © 2017 IDG Communications, Inc.