REVIEW: 4 top disaster-recovery platforms compared
IT practitioners offer hands-on descriptions of what it's like to work with disaster-recovery software from Acronis, Veeam, VMware, Zerto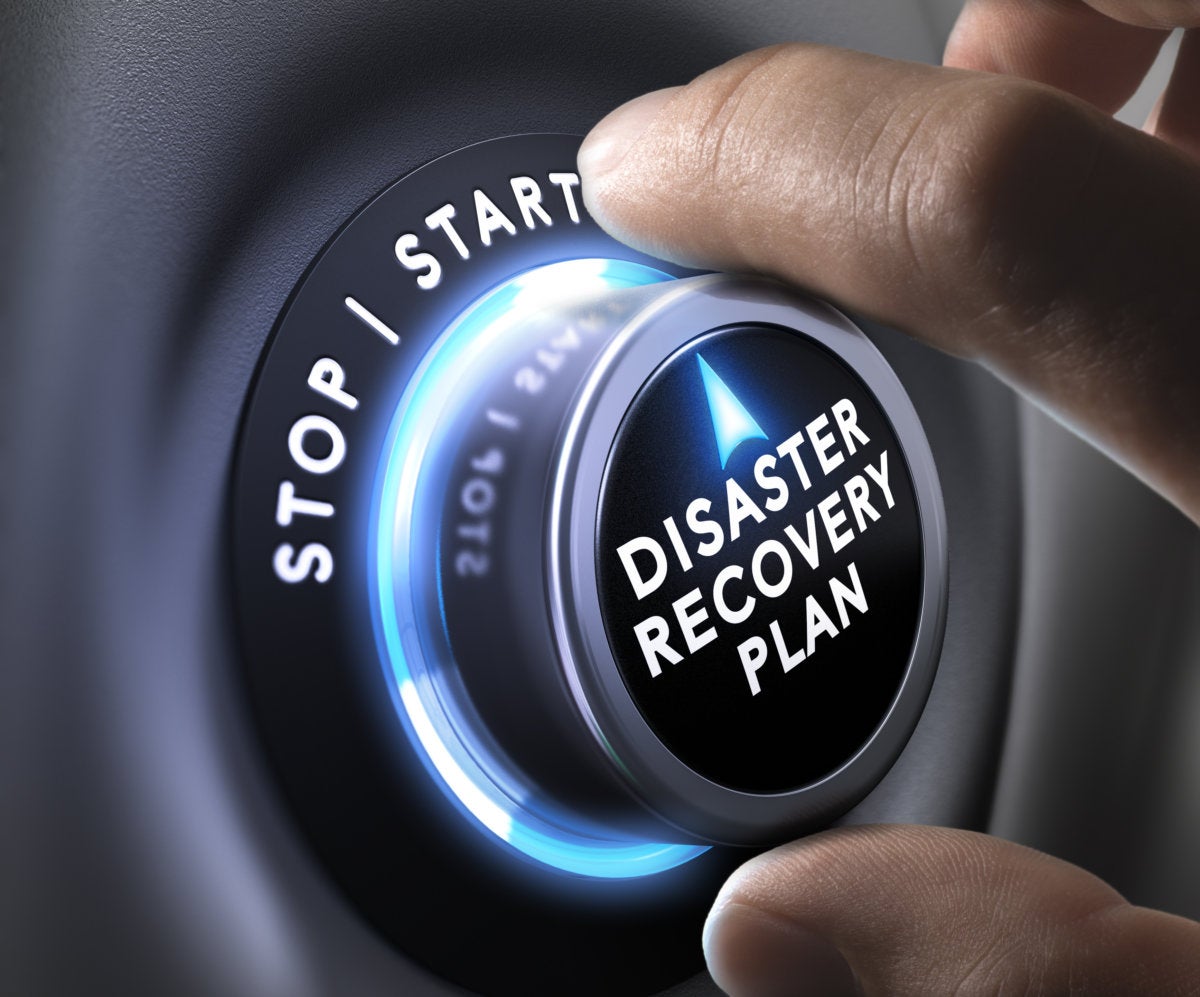 It's hard to pick the best disaster recovery software for your organization's needs, but advice from people who have actually used them live in their networks can help you make informed decisions.
This is a collection of just such advice for four top platforms: Acronis Disaster Recovery, Veeam Backup & Replication, VMware SRM and Zerto Virtual Replication.
These disaster-recovery software comparisons consider ease of testing, overall functionality and compatibility with other major platforms as highly valuable features when selecting disaster recovery software for their companies. The critiques were part of feedback from subscribers to IT Central Station, a knowledge-sharing community made up of professionals discussing their own opinions about products they use every day.
+RELATED: Housing developer builds resiliency with DRaaS+
Acronis Disaster Recovery
User-Friendly Solution
For Jonas G., IT Specialist / Document Controller at a manufacturing company, he appreciates that Acronis is user-friendly:
"The setup was straightforward and has a user-friendly GUI. This product is user-friendly. Even YouTube or Google gives you knowledge about it."
Room for Improvement
Another user points out that Acronis could improve by implementing some type of continuous backup feature:
"If Acronis can launch a Real Time Backup/ Byte level replication with Instant Recovery (High Availability), it can compete with any High End DR solution available in the market."
Veeam Backup & Replication
Ease of Setup
Chris C., Systems Engineer at McMillan LP, discusses the process for setting up Veeam in his environment:
"The product setup is easy and learning the product for someone technical is straightforward. With moving the Veeam server to a physical server and creating a Proxy server on each of the hosts we are able to leverage SAN based backup which is very fast. Jobs are completed overnight and never run into the business hours."
Improved RTO
Schneider L., Senior Storage & Virtualisation Engineer, points to Veeam's general improvement of his company's RTO:
"This product has improved the entire RTO and allows us to restore applications and services to customers within a few minutes. I have used other solutions in the past, but I switched because Veeam just works. It is pretty easy to set up, use, and it has fewer limitations."
Room for Improvement
Barry D., Director, Information Technology at a newspaper, writes that he sees room for improvement in Veeam's recovery dialogue:
"They need to address the confusing recovery dialogue. When you go through the recovery of just a single file within a VM you select the file recovery type and then after selecting a point in time you are presented with a "Finish" button. It's not clear that no existing files would be overwritten nor affected which can be especially stressful when the VM is live. A change to this dialogue would be welcomed."
Read more Veeam Backup & Replication reviews on IT Central Station.
VMware SRM
Helps Cut Down Outages
For Mohammad Z., Senior Manager IT - Infrastructure at a construction company, VMware SRM helps cut down outage times:
"Earlier, in case of disaster or server failure we had to rebuild the whole server/virtual machine from scratch. This rebuilding process used to take anywhere from close to a day or more, affecting production time.
With VMware vSphere Replication and SRM combined, we were able to cut down outage windows to a maximum of one hour.
We are making good use of replicated VMs for testing of OS/application update, before applying same to the production environment."
Room for Improvement
He also points out improvements that can be made to VMware SRM's deployment capabilities:
"In my view, if VMware comes up with an appliance-based solution like vCenter Server (which was also Windows-based), it will be much easier for deployment. It will also save Windows Server Operating System licensing costs, which for most of the organization recur annually."
Read more VMware SRM reviews on IT Central Station.
Zerto Virtual Replication
Protection of VMs
In his review, Robert H., Leader in Advanced Services at a tech services company, writes about Zerto's ability to protect VMs:
"Before ZVR, we had many limitations in case of protecting production VMs during working hours. This primarily came from frequent VM snapshots impacting users. ZVR let us protect our VMs without any impact upon users and greatly improved our RPOs from hours to seconds."
Configuration Capabilities
Rodney B., Server\Storage Administrator at a manufacturing company, describes the different ways he can configure various boot orders with Zerto as valuable:
"After working with the product for about 6 months, the fact that you cannot only replicate virtual machines to another location, but the fact the you can group and configure various boot orders, with time delays is a valuable feature. There is also the ability to change the networking properties such as the IP and MAC addresses, DNS entries, and other options."
Journaling Capability
Project Manager Emrah A. points out Zerto's journaling capability as one of its most valuable features:
"Zerto allows RPO of seconds, without need of snapshots. It is agnostic to storage and allows journaling of up to 30 days. In addition, there are increasingly more environments (such as IBM BlueMix) that support Zerto replication, for public cloud contention environments."
Room for Improvement
Muhammad A., Lead Infrastructure Architect, highlights the need to improve vCenter migrations with Zerto:
"There is a need to allow the source vCenter Inventory to be imported with a single click. What I meant by one click vCenter is that there is no current option to migrate a vCenter logical cluster as a whole.  You can only migrate individual VMs only by adding them into a VPG (Virtual Protection Group). You can failover multiple VMs after adding them into VPG."
Read more Zerto Virtual Replication reviews on IT Central Station.
You can read additional disaster recovery software reviews by IT Central Station users.
Copyright © 2017 IDG Communications, Inc.