REVIEW: Users assess network virtualization software from VMware and Micro Focus
IT practitioners share what it's like to work with two of the leading network virtualization platforms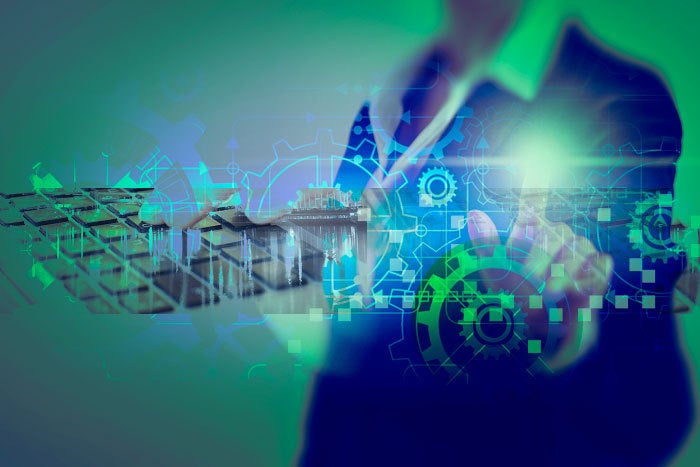 Network virtualization is a process of abstraction that separates the network from its underlying physical hardware, allowing for the customization of network infrastructures through aggregation and provisioning measures. Among the potential benefits of network virtualization are faster provisioning of networks, easier management of networks, and more efficient use of resources.
But what do enterprise users really think about the technology?
According to IT pros in the IT Central Station community, two of the leading network virtualization platforms are VMware NSX and Micro Focus Network Virtualization. Based on these users' experiences, the most important criteria to consider when choosing a network virtualization solution include scalability, flexibility, and support for in-depth analytics.
Here, enterprise IT pros share hands-on descriptions of what it's like to work with each network virtualization solution, but also give a little tough love and suggest areas where they see room for improvement. The critiques are part of feedback from subscribers to IT Central Station, a knowledge-sharing community made up of professionals discussing technology products they use every day. These reviews are the opinions of the users and are based on their own experiences.
VMware NSX
Easy management and security
Edgar P., technical delivery manager at a tech services company, discusses VMware NSX's ease of use: "NSX makes it really easy to understand how the virtual network pins together and how you can manage the traffic and security within your VMware deployment without the hassle of changing VLANs, adding unnecessary protocols for discovery, etc."
Improved performance
VMware NSX also has helped improve network performance, according to Edgar P.: "It provides micro-segmentation and good security features for north-south and east-west traffic across your SDDC. The performance you obtain at the virtual layer and traffic crossing for your VMs gets improved dramatically because the traffic doesn't leave the hypervisor."
Scalability
For Roger N., VMware SRM NSX SDDC consulting engineer, NSX's scalability is a valuable feature: "It has allowed our customers to scale/extend their existing IP subnets and spin up new subnets on-demand for new app/web/DB tiers. It has helped increase operational efficiency from a network management perspective."
Room for improvement
Adnan A., senior network engineer at a tech services company, suggests that the speed of the NSX controllers has room to improve: "Speed of the NSX controllers while deploying sometimes gets a bit slower which can be improved, but overall it's a great product."
Micro Focus Network Virtualization
Customizable solution
NetworkAd940, network architect at a transportation company, writes how Micro Focus Network Virtualization provides a solution for the network team that is new and customized: "Network virtualization can help us to create a new type of network. You can do something really different. You can create public clouds for your private applications from your data centers. You can offer something really new, customized, and more what the network team wants."
Updated infrastructure
For Paul F., IT and digital platform manager at a professional training and coaching company, Micro Focus Network Virtualization offers his company the opportunity to create an updated infrastructure: "It allows us to update our infrastructure. We're moving out of a period of lack of investment into a period of investment, so it is allowing us to bring everything up-to-date; it essentially gives us the tools to do that."
"We realized that our technology was essentially out of date and that we needed to move towards a virtual environment. So we needed to invest in that. We moved away from physical hardware, which is very 2005, to a newer environment," Paul F. adds.
Room for improvement
Kishore T., program manager, performance engineering, at a media company, writes about the need for Micro Focus Network Virtualization to develop streaming capabilities: "They need to go beyond what they are doing right now and look at streaming capabilities because a lot of news organizations, a lot of media and entertainment companies, need a lot of streaming support. Network Virtualization needs to work across multiple streams."
Kishore T. adds that Micro Focus Network Virtualization's analytic support is a good feature, but suggests "they need to align themselves to the latest JavaScript technologies so that it's a better way of reporting what the user is seeing on his desktop, browser, or whatever device being used."
You can read more network virtualization reviews from real users on IT Central Station.
Copyright © 2017 IDG Communications, Inc.