REVIEW: Turbonomic, VMware virtualization management tools
IT pros share their experiences working with Turbonomic and VMware vRealize Operations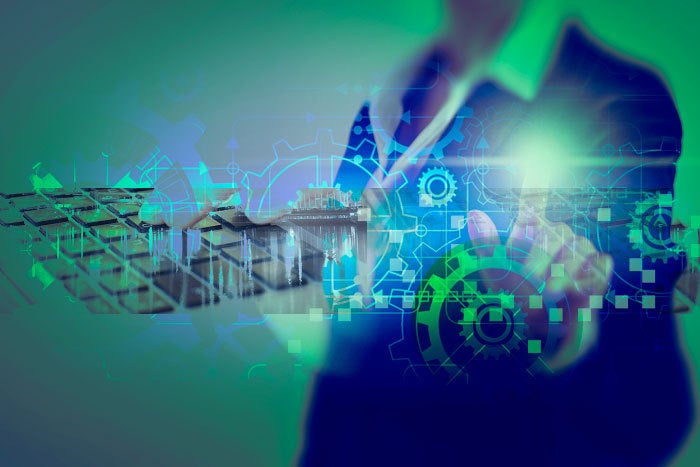 Virtualization management tools are becoming a must-have for enterprises that are grappling with increasingly dynamic infrastructure environments. Virtualization management tools allow for proactive capacity planning, which increases performance efficiency, keeps costs in check and avoids disruption.
Two of the leading virtualization management tools are Turbonomic and VMware vRealize Operations (vROps), according to IT pros in the IT Central Station community. IT Central Station is a knowledge-sharing site made up of professionals discussing technology products they use every day.
Specific to virtualization management, a number of IT pros shared their hands-on experience working with Turbonomic and vROps. Based on these users' experiences, the most important criteria to consider when choosing a virtualization management tool include performance monitoring capabilities, depth of reporting, and support for dashboard customization.
Here, they share what they like about each tool and suggest areas where they see room for improvement. These reviews are the opinions of the users and are based on their own experiences.
Turbonomic
Single pane of glass
A network specialist at a government agency writes that Turbonomic provides his organization with a single pane of glass that allows him to monitor his virtual environment more effectively: 
"We no longer have to continuously monitor our virtual environment through multiple interfaces (WhatsUp Gold, Veeam ONE, vSphere, etc.) to discover issues impairing performance. We now receive three separate reports every morning: one showing any actions that Turbonomic attempted to make which failed which lets us know what we need to look at; one showing recommended actions which we have designated within Turbonomic to be manually performed; and one showing all datastore utilization over 85%. All from a single product and all visible from a single pane of glass. With the capacity planning feature, it allows us to accurately determine the proper sizing for our replacement hosts while projecting for a rate of growth specified by us."
Custom dashboards
For a senior network engineer at a K-12 educational company, the ability to create custom dashboards in Turbonomic is particularly valuable:
"We like the option to create our own dashboards for each team member. Also the [ability] for Turbonomic to migrate my machines around in my environment makes my job easier. I no longer have to keep my vSphere client open to monitor constantly. I let the product move machines to new hosts and change datastores as needed for best overall performance. And all of this is based on best practice from Turbonomic and a few tweaks on our end."
Reporting
A network/systems administrator at a healthcare company points out how Turbonomic's reporting capabilities made a positive impact on his organization:
"Obviously, automation has been the most valuable feature – it's what initially attracted us and likely our main reason for purchase. However, its reporting and planning features are also very useful and contribute greatly to ROI."
Room for improvement
Calvin E., an IT director, suggests that improvements continue to be made to Turbonomic's UI: "The user interface is quite dated. There is a new UI release on the horizon and some of the new UI elements are in the newest version. It would also be good to have an overview of the environment of improvements."
VMware vRealize Operations (vROps)
Root-cause analysis
Matthew G., a senior VMware engineer at a financial services firm, describes how vROps gives him the metrics necessary for root-cause analysis:
"The most valuable features are the metrics, the amount of data that it collects, and the fact that it doesn't summarize our data over a long period of time. It helps us to see the root-cause analysis faster when figuring out an issue. We can see some overall performance issues and rectify them at the server level as opposed to the VM level because of the visibility we get."
Data integration
For a capacity and performance senior specialist at a health, wellness and fitness company, the ability to integrate data from many sources with vROps is a critical feature:
"One of the key things is the ability to integrate data from other sources. That's always a huge issue. I'll give an example: We've got an issue in an Oracle database. We go to the Oracle database team to get data from the Oracle management tools. We go to the virtualization to ensure the data there. The last layer's a whole other thing. vROps brings them all together. Any tool that does that is a useful tool."
Filtered alerts
This senior virtualization engineer at an engineering company points out the value of vROps' ability to send alerts based on an organization's specific boundaries:
"The most valuable feature is the fact that it understands what is normal for a workload and alerts only if you go outside the given boundary. It knows if a workload spikes at the end of the month, that doesn't mean it has to alert, because if that workload is spiking every time at the end of the month, it knows this is normal for that workload and will not alert. It'll only alert if that spike goes beyond the normal range of that spike. It has the ability to filter and alert you only when you want to be alerted. It understands the IO profile of the workload. It knows when it has spikes, when it has valleys, in a manner of speaking, and accordingly will alert you."
Room for improvement
For Glenn K., a systems administrator at a communications service provider, vROps could improve its configuration settings and offer more granularity. He said:
"Maybe to get a little bit more granular with storage and IOPS. Also, some of the configuration settings are a little bit overwhelming to try and understand all of the implications and ramifications of what they do..."
You can read more virtualization management reviews, as well as more reviews for both Turbonomic and vROps, on IT Central Station.
Copyright © 2017 IDG Communications, Inc.