REVIEW: How rack servers from HPE, Dell and IBM stack up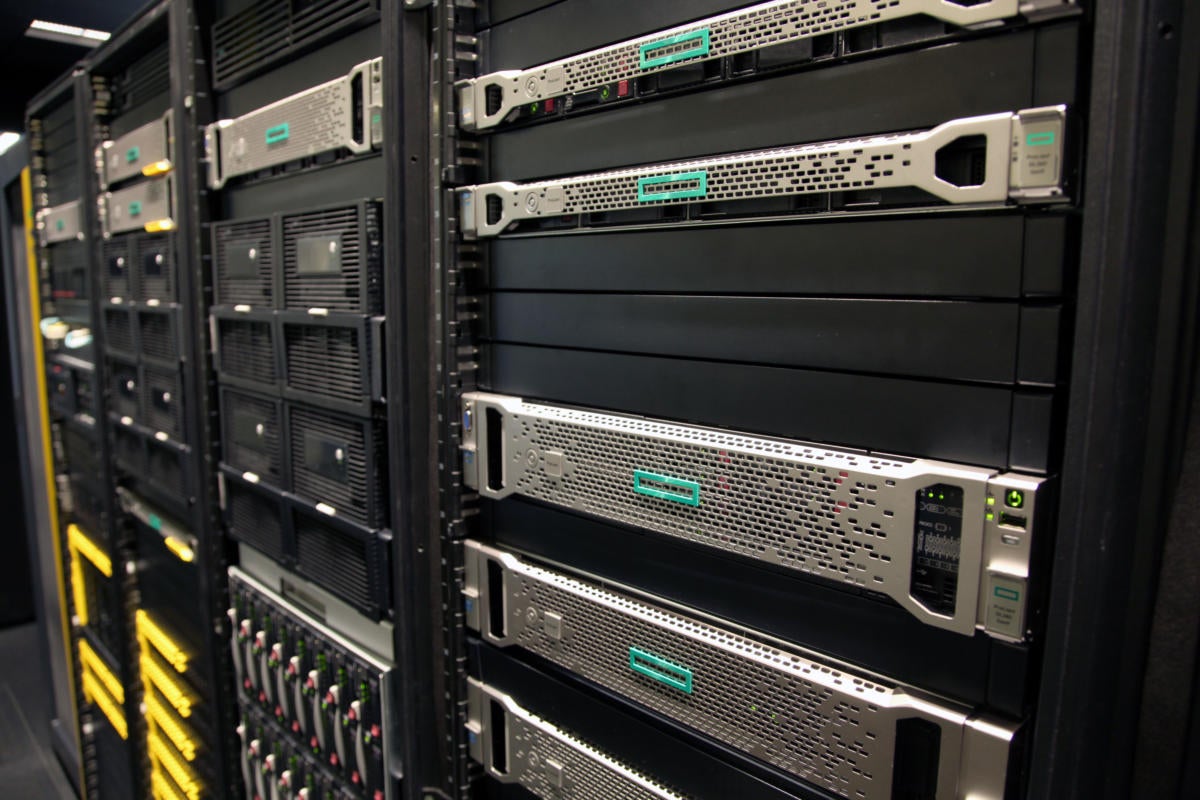 Rack servers are data center workhorses – efficient, flexible and expandable. A rack lets IT pros fit many servers into a relatively small footprint, and built-in cable-management components allow for expansion while keeping the installation tidy.
HPE ProLiant DL, Dell EMC PowerEdge R, HPE Apollo, and IBM Power Systems are among the leading rack servers in the market, according to IT pros in the IT Central Station community. IT Central Station is a knowledge-sharing site made up of professionals discussing technology products they use every day.
Based on these users' experiences, the most important criteria to consider when choosing a rack server include simple cable component connectivity, server density and specialized cooling systems.
Here, enterprise IT pros share hands-on descriptions of what it's like to work with these rack servers and suggest areas where they see room for improvement. These reviews are the opinions of the users and are based on their own experiences.
HPE ProLiant DL
Less systems downtime
"The downtime on the systems is less frequent," says a Linux Administrator at a media company. "If one machine is out of the cluster, we call HPE and tell them about any of the hardware defects that we have. They come up with the parts pretty quickly. The engineer who comes is really knowledgeable and knows what he or she is doing. The process is much faster."
Reliability
Ian M., a manager of systems engineering at Zayo, highlights HPE ProLiant's reliability: "The server hardware is valuable and it works. It's a server platform. It's comparable to everything else on the market. It works in a pretty reliable fashion. The platform stability is good. There are some drivers that are extremely unstable."
Stability
Jerome F., a system administrator at American Electric Power, notes HPE ProLiant's overall stability: "It provides support for the organization in terms of the commodity hardware as compared to the other HPE competitors. It provides stability for the servers. Stability is better than the other alternatives that we have tried. There are always issues but typically, they are resolved very quickly."
Room for improvement
An IT Manager at a paper and forest products company writes that he would appreciate if HPE offered an on-demand model for its ProLiant solution: "I would like to see an on-demand model. I think they are already going there. I would like to see something in which you can move your workloads to a cloud kind of offering. That would be something that would be ideal in the future. From a pricing perspective, a consumption based model would be optimal. There are times when a complete purchase isn't required and a short term burst of compute is needed."
Read more HPE ProLiant DL reviews on IT Central Station.
Dell EMC PowerEdge R
Manageability
Vasileios A., an IT infrastructure and operations manager at a communications service provider, writes about PowerEdge's manageability: "Reliability and manageability are valuable because since we run two separate sites, we can perform our maintenance and monitoring remotely (iDRAC), saving us travel time. It allowed us to run more VMs than we had originally planned. We've had no failures in six years, and can perform remote management and maintenance."
OpenManage Essentials
A Systems Architect at a consumer goods company highlights PowerEdge's OpenManage Essentials feature as valuable: "OpenManage Essentials facilitates the build of a desired template (including disk configuration) and pushing this out to multiple hosts at once. This greatly speeds up our deployment times. Loading new firmware is easy, either via OpenManage Essentials, OMIVV, or the iDRAC. It's just so easy."
Room for improvement
He also notes where he sees room for OpenManage Essentials and other OpenManage features to improve: "OpenManage Essentials could do with a visual "birthday" as it still requires the Silverlight plugin. OpenManage for vCenter integration is powerful, but also a little buggy. Hardware-wise, they are great. I much prefer the iDRAC architecture over HPE iLO."
Read more Dell EMC PowerEdge R reviews on IT Central Station.
HPE Apollo
Traditional NAS alternative
Jordan G., a manager of IT infrastructure at a software R&D company, highlights how HPE Apollo serves as a traditional NAS alternative for his company: "Just not having to manage traditional NAS has made a big difference. Not having to manage traditional volumes and aggregates and LUNs and things like that. Being able to be flexible when it comes to that, and Apollo has made that possible."
Storage configuration
Lee B., a development manager at Thomson Reuters, writes that the amount of storage available with HPE Apollo makes it valuable for his company: "We're using the Apollo 4200 as a data capture system. The most important things for us are the amount of storage on there, the ability to configure it, and change the configuration so we could do the network captures we need at very high data rates. It meets our network requirement of being able to capture up to 40-gig with a small form factor."
Room for improvement
Nick N., senior director of research at PSC, points out that the new features in Gen 10 will improve HPE Apollo overall: "I think it's on a good track. What's coming out in Gen 10 is very strong in terms of additional security. Overall, I think those are well architected. They're a very flexible form factor for scale-out. Assuming ongoing support for the latest generation CPUs and accelerators, that will be something we'll keep following for the foreseeable future."
Read more HPE Apollo reviews on IT Central Station.
IBM Power Systems
Speed
A manager at a media company writes that IBM Power Systems' speed helped rank his company above its competitors: "From an IT perspective, on my side of the systems, we don't have the JDE CNC team down on us all the time trying to blame everything on the system running too slow. Now they can't blame it on us because everything's so fast, they're just amazed by it. We're in oil and gas and I think, right now, we're on the top of our competitors with the systems that we've had. From some of the other companies I've talked to, they're still using old IBM systems or they've gone to other platforms."
Scalability
Tom H., EVP technical solutions at a tech services company, points out that Power Systems' scalability is not only a valuable feature, but also differentiates it from other rack server solutions: "I think the main thing that POWER8 is doing for the industry in general is it's leap frogging all the other technologies that exist out in the market from a performance capacity and total cost of ownership point of view. You can scale these servers up or scale out and replace a lot of footprint for other organizations."
Room for improvement
Joshua R., a technical resource manager at an engineering company, suggests that IBM Power Systems offer a usage-based licensing model: "What I'd like to see would be more of a usage-based licensing model. COD got close, but you still have to buy the basic things, and you can't turn them off really well. Then they came out with being able to use it for 30 days. After that, you might as well just buy the processor. It would be nice to each month go through and say, 'Okay. This is what we're using,' pay for it, true up, and be much more like that cloud-ish type thing with an on-prem. With all the benefits of being on-prem."
Read more IBM Power Systems reviews on IT Central Station, plus additional rack server reviews.
Copyright © 2017 IDG Communications, Inc.