Insights
Customer reviews: Top Remote Access Tools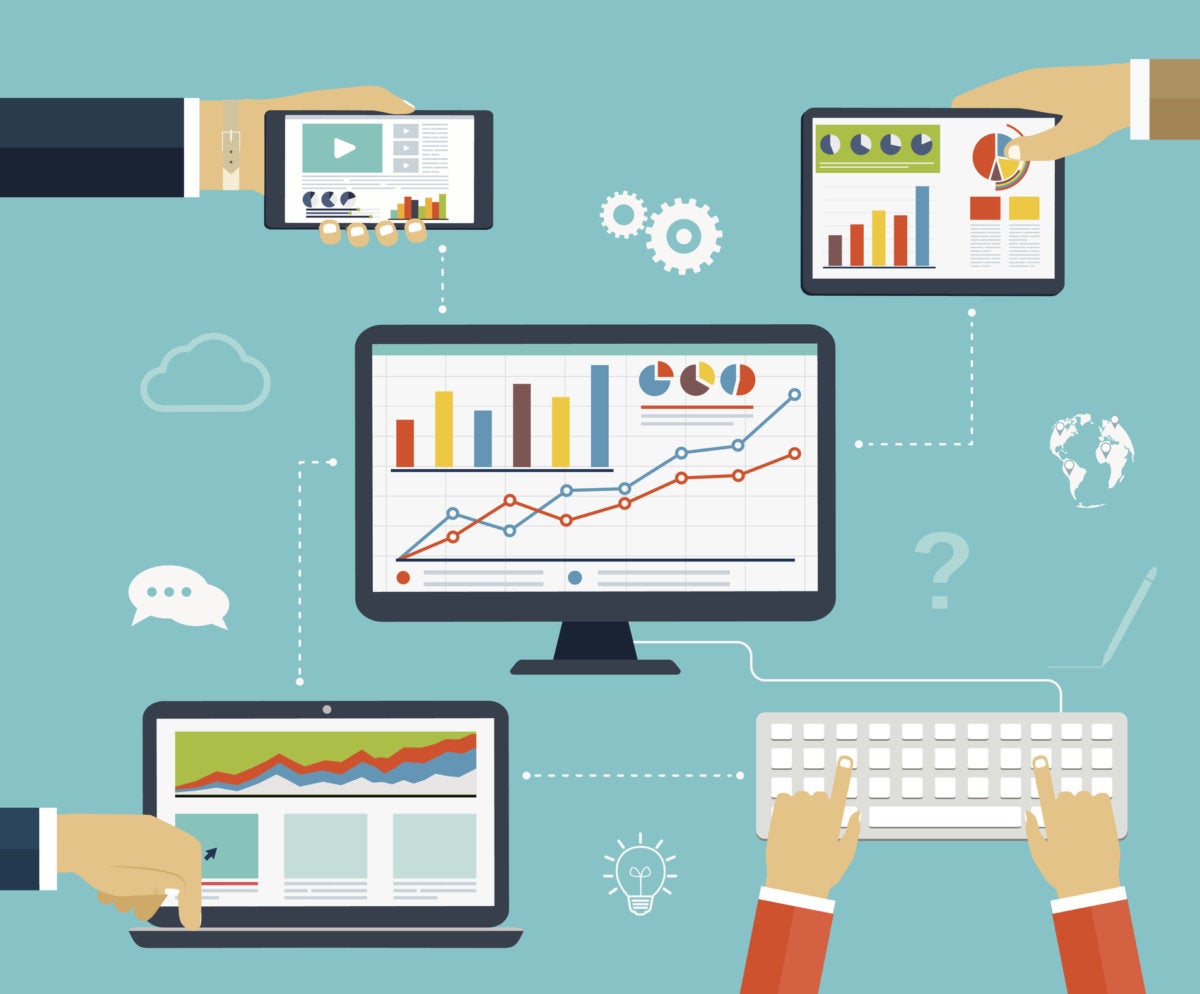 Businesses love remote access for worker productivity, but supporting and securing remote access can be a challenge.
Here, IT managers in the IT Central Station community review some of the top remote access solutions: LogMeIn Pro, LogMeIn Rescue, Bomgar Remote Support, XenApp, Microsoft Remote Desktop Services, TeamViewer and ConnectWise Control.
LogMeIn Pro
 Valuable Features
"LogMeIn allows me to quickly and efficiently assist my users across the United States. The interface is very easy to use. It clearly shows all workstations I have access to. It allows me to set up groups of computers and give limited access to them."
Real User at a pharma/biotech company
"There is nothing like seeing the problem, when the customer reports a problem. Nothing like seeing that problem in action. When you are on the other end, when you are the customer, when you are trying to talk to, let's say, Dell, or anybody else, then you take LogMeIn, to enable them to look at my computer, and then they know exactly what is going on; then the problem is resolved very quickly."
VP of Enterprise IT at a financial services firm
Room for Improvement:
"When using LogMeIn, you need a separate chat window. Also, you cannot talk when the other party is able to see your laptop, or vice versa. When you're really trying to communicate, you're better off actually typing, 'Hey, don't do that.Go here.' Something like that. Having a nice chat window would be ideal."
VP of Enterprise IT at a financial services firm
"I can't talk to anyone over the phone via LogMeIn. Everything has to be done over the web, via email, or something like that. You can't talk to a human being."
Paul F. , Owner
LogMeIn Rescue
Valuable Features:
"I am a one man support show. So, it gives flexibility to be in more than one place at a time. I could be working at seven people's desks from one location. That is pretty useful and helpful."
Ilan B. , Chief Information Officer 
"Being able to reboot computers into safe mode, when needed. That has come in handy in regards to IT troubleshooting. When we work with clients remotely, they usually always come back. They are recurring clients. So, it is real easy when we work with them, and we are using LogMeIn Rescue/LogMeIn Unattended on there. This allows us to remote into their computers or servers whenever they request speeding up the time to connect without having to send them a website and give them a code to get us in."
Andrew A., Co-Founder
Room for Improvement:                          
"I would like to see a mobile client that would work on an iPad, so I do not always have to be on a PC or a full-blown Mac operating system. I would like it to have an iPad client, like their LogMeIn Pro has. Therefore, I can get into clients computers from my iPad. At the moment, I do not have that capability for providing IT support from an iPad."
Andrew A., Co-Founder
"If the end user is using Mozilla Firefox, instead of Internet Explorer or Chrome, they have to go to logmein123.com, they have to put in their code, then they download. Both Chrome and IE will go through the process of doing the little install app, whereas if the user is using Mozilla, it doesn't necessarily go as smoothly. You have to have them go find the download, and then manually launch it from their download bucket."
Art O. , Director of IT at a retailer
Bomgar Remote Support
Valuable Features:
"We love the ability to customize our remote support page. You can add your logo and have your tech names on the page, so they can just click on the name instead of putting in a PIN. You can display whatever text you want. You can add a survey."
Michael R. , Configuration Specialist at a pharma/biotech company
"We love the security, the flexibility and our end users especially enjoy the security and knowledge that when we are finished with their computer they can validate that the software was removed from their system. We like that we can customize the solution and we enjoy the screen sharing even on mobile phones."
ITSM Administrator at a real estate/law firm 
Room for Improvement:
"Mobile. Need more inroads into Apple devices."
Jim H., Online Banking Product Development and Testing Manager at a financial services firm
"I wouldn't mind seeing this product have the functionality of pushing small software bundles. I think they might be working on this currently but I'm not sure."
Dallas B. , Desktop Support Specialist at a K-12 educational company or school
XenApp
Valuable Features:
"It has allowed us to provide network/application resources to anyone anywhere, no matter what kind of device the end user had, we were usually able to find a compatible Citrix receiver app."
Dan W. , Senior Manager of Engineering at a financial services firm
"This was a breakthrough for us; we reduced our user base from 2,000 client machines with Windows OS and all applications installed on all computers and so on, to 40 application servers and 2,000 thin clients that don't need any management. If one has a problem, it's replaced."
Joao A. , System Administrator at a comms service provider
Room for Improvement:
 "They could reduce the number of bugs and fixes required post release. This would ensure a smooth integration with any flavor of hypervisor or cloud provider."
Nicholas S. , Technical Architect offering Consultancy Services and Technical Governance at a tech consulting company
 "The solution needs some improvement to make it more flexible with an easier interface."
Shaik A. Y. , Citrix Consultant at an outsourcing company
Microsoft Remote Desktop Services
Valuable Features:
"Load balancing: RDS Broker servers divide user sessions evenly among the RDS Host servers that host the applications. You can install multiple RDS Broker servers in an RDS cluster; this is built-in and no extra resources are needed. Optionally, the cluster can be made Highly Available if needed. High Availability (HA): easy to set up - once the MS SQL database is created and the RDS Broker servers have the needed rights, the database is created automatically and HA is enabled."
Johan V. , Infrastructure Specialist at a healthcare company
"Resilience: Has allowed our 24/7 acute hospital to run electronic prescribing on the wards with limited downtime or post-setup configuration. Thin provisioning: Our core applications mean that our WiFi-connected devices can drop-off the network without causing patient record locks."
Brett T. , Client Technologies Manager at a government agency
Room for Improvement:
"When I am connecting, I can do so from a Mac command line. However, to log in to a Windows server, I need to use this client. If Microsoft can find a way to remote into a Windows VN without using a client like this, that would be great."
Enterprise Sales Engineer at a tech company
 "The speed should be a little more. When you're pitching from Mac to Windows, it takes a little more time than what is required. It can improve its speed."
Prakruti A. , Programmer Analyst at a tech services company
TeamViewer
Valuable Features:
"I think "actions" to send keyboard commands, remote reboot, chat, and the settings. They are the most valuable because many technicians will tell you how they've encountered problems finishing work on a system and can't complete it because they can't remote back in without assistance from someone physically onsite. The same goes for keyboard commands, as I can use "Ctrl+Alt+Del" and other commands which has helped me to save time and energy traveling to site."
Derek K. , IT Admin at a healthcare company
"I love the speed of the tool and I find the dashboard to be very user-friendly. I don't need to peck and find what I'm looking for."
Ross C., IT Manager at a recruiting/HR firm
Room for Improvement:
 "If my remote work requires switching logins on the remote computer, TeamViewer's video output will cut out completely, and I'd have to instruct the end user over the phone to either restart the computer or end, and then restart the session in order to restore video output."
Ken S., IT Operations Manager at a real estate/law firm
"Clipboard management could be better. As could the drag-and-drop file upload/download function (especially when multiple monitors are involved).
Jason F. , Web Administrator at a sports company
ConnectWise Control
Valuable Features:
"The ability to access our servers behind the firewall with granular security. A new project required a third party consultant to access a pair of our systems and the consultant didn't have a remote control solution (most have their own). We took a crack at ScreenConnect and we really liked what we saw and how it worked properly."
Daniel M. , Network Admin at a hospitality company
"Being able to quickly remotely access other computers from anywhere. Supporting our other users is simple and quick to do."
Chris B. , Franchise Operations Specialist at a recreational facilities and services company
Room for Improvement:
"Only thing I wish is that they would allow you to pick your own username. The username is automatically generated by ScreenConnect."
Riccardo F. , Business Process Manager at a construction company
"It takes a while to load the screen image in high quality, and this slows down the process of logging in (basically until it loads I can't proceed to the password screen and type it in). I usually switch it over to medium quality and that takes care of it."
Principal at a healthcare company
Copyright © 2018 IDG Communications, Inc.