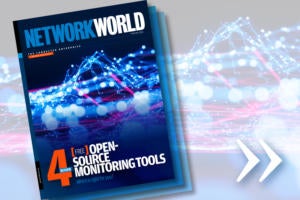 Just as with commercial, for-pay monitoring software, there are open-source options that have varying features, and the goal of an enterprise is to find the best fit for its environment.
That's where this downloadable PDF package of reviews can help. It evaluates four popular free, open-source network-monitoring platforms – Icinga, Nagios, Observium and Zabbix – highlighting pros and cons and giving enough context that this bundle can serve as a guide for IT pros seeking advice.
Icinga
This open-source monitoring software can determine the availability of hosts and services from switches and routers and find network services such as HTTP, SMTP and SSH. The software runs on most Linux distros and comes with specific instructions for Ubuntu, Debian, Red Hat (including CentOS and Fedora) and SUSE/SLES.
Installation of Icinga Core is straightforward, but the Web install is less so. It offers a number of plugins – literally thousands of them – that check hosts and services, and there are third-party plugins as well.
Nagios Core
Installing Nagios Core requires issuing about 20 commands, which isn't difficult, but a script could make it simpler.
The software has a Web interface that is essentially read-only, so it can't be used for tasks such as adding hosts or configuring alerts. But it does provide an overview of the network to give a sense of problems that can then be investigated more thoroughly via drilldowns.
A wealth of plugins monitor the hosts and services on the network, and the platform provides a network map and some on-screen reporting, but no apparent way to export the reports.
Observium
Observium comes in two versions, Community and Pro, with Pro having additional features including automatic grouping, traffic accounting and restful API. Pro also has an optional subscription fee of about $284 per year that includes daily updates.
Observium's script makes installation easier, although manual installation allows for more granular setting of parameters for each component. Its Web-management interface shows a network map for spotting overall issues.
The software can manage a wide variety of devices, and that process can be enhanced with a host agent for Linux and some Unix devices.
Zabbix
Zabbix software monitors Linux and Windows environments from a Linux server, and provides detailed online installation instructions for Ubuntu, Red Hat, CentOS, Oracle Linux and Debian in particular, as well as for MySQL or PostgreSQL databases. The Web interface for Zabbix provides widgets for configuring discovery, general system, host status and the like. It supports multiple custom dashboards to break monitoring tasks into groups.
The software monitors hosts and items. A host is a device with its own IP address, and items are individual metrics of a host that an admin might want to monitor. A single host could have several items associated with it, providing the potential for a fine level of granularity.
Adding to that granularity is Zabbix's support for monitoring agent JMX, IPMI, SSH, TELNET and all versions of SNMP.
It's possible to test drive Zabbix from a virtual appliance that runs on most virtualization platforms including KVM, Zen, VMware, VirtualBox, Hyper-V and Azure.
Click below to register for the free download.