---
Responding to customer complaints, Jawbone will add automatic sleep tracking to its Up line of trackers, among other new features.
Adblock Plus will let users block ads that pop up when they're browsing the Web with mobile devices.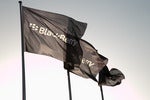 Blackberry placed rivalries aside and purchased Good Technology as the phone maker moves further into the mobile security market.

A strong U.S. dollar, a lack of interest in upgrading hardware and a surplus of notebooks will contribute to the declines
An update to Android Wear will bring Google Translate and interactive watch faces to the wearable OS.
A series of mysterious tweets implied big changes were coming to the modular smartphone program
Google and Apple are just two of the rivals Samsung will face
SunGard, owned for the past decade by a group of private equity firms, had been planning to launch an IPO
With physical access to the car, the researchers were able to exploit six flaws and eventually access the infotainment system
User alleges iMessage doesn't deliver all text messages after people switch from iPhones to rival devices
Black Vine has been active since 2012 and is behind several hacks targeting different industries
Load More
Newsletters
Sign up and receive the latest news, reviews and trends on your favorite technology topics.
Subscribe Now