J. Peter Bruzzese
Columnist
J. Peter Bruzzese is a six-time-awarded Microsoft MVP (currently for Office Servers and Services, previously for Exchange/Office 365). He is a technical speaker and author with more than a dozen books sold internationally. He's the co-founder of ClipTraining, the creator of ConversationalGeek.com, instructor on Exchange/Office 365 video content for Pluralsight, and a consultant for Mimecast and others.
---
From migration to monitoring, third-party tools and partners help you make the most of Office 365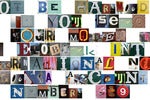 To thwart attacks like CryptLocker, you need a multipronged defense; new technology doesn't hurt either
From unrealistic design decisions to costly add-ons, the migration path to Microsoft Office 365 is fraught with hidden pitfalls
You might imagine that the best place to go for improving your Microsoft server-side experience is to the mothership itself. In many cases, you would be right. But the truth is there are a meaningful number of open source tools that...
InfoWorld's Windows expert teaches the key features -- fast -- for users and admins, and provides a free Windows 7 QuickStart PDF guide
InfoWorld's expert reveals the top 25 new features and provides free QuickStart PDF guides for each major Microsoft Office application
Windows XP users can extend support at no cost by upgrading to SP3, but Windows 2000 users have no such option
The history, the architecture, the major players, the trivia, the technology -- what do you really know about Windows?
Windows 7 is right around the corner. The official release date is Oct. 22, but some PC makers will ship it before then. Most businesses skipped the poorly received Vista, choosing instead to run the now eight-year-old XP. So after...
Load More
Newsletters
Sign up and receive the latest news, reviews and trends on your favorite technology topics.
Subscribe Now