Jack Gold
Opinions expressed by ICN authors are their own.
Jack E. Gold is founder and principal analyst at J. Gold Associates, LLC., an analyst firm in Northborough, Mass. With more than 45 years of experience in the computer and electronics industries, and 25 years as a tech industry analyst, he covers the many aspects of business and consumer computing and emerging technologies.
Follow Jack on Twitter at @jckgld and on LinkedIn.
The opinions expressed in this blog are those of Jack Gold and do not necessarily represent those of IDG Communications, Inc., its parent, subsidiary or affiliated companies.
---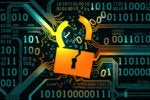 Deploying independent endpoint or network security separately is coming to a rapid – and much-needed -- end. If you want to stay secure longer-term, focus on unifying your security products now.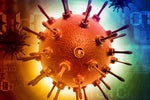 One class of companies is already equipped to work in a fully distributed employee model. Another going to have a difficult time adapting to most employees having to work from home. Some won't survive if this lasts more than a few...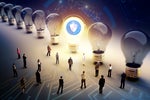 AI and behavioral analysis are key to elevating the level of security for devices and back-end systems and are a prerequisite for IoT devices and services. Is your vendor moving in the right direction?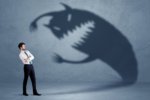 Companies deploy an average of three to five different cloud services. With an increased emphasis on security and regulatory compliance, the capability to manage these disparate systems is crucial.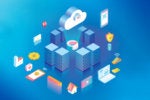 The key to making edge computing as a service practical is the capability for network operators to deploy a fast, low-latency connection – that is, they need 5G.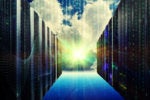 IBM hopes to reduce the complexity of moving workloads to the cloud through Cloud Paks,' its series of specialized packaged offerings that enterprise can implement relatively quickly. But is it enough?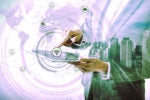 Like client/server and cloud before it, edge computing will be a critical component in any enterprise IT strategy. Here why you need an edge strategy to be competitive.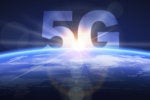 5G wireless technology will enable business opportunities that will bring new services and better performance that extend beyond the smartphone.

As important as 5G is for smartphones and other devices, don't overlook an equally important next-generation wireless technology -- Wi-Fi 6.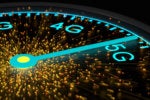 Maybe not today and maybe not tomorrow, but eventually everyone will be on 5G. However, before rushing to implement it in your business be sure to know what the available benefits are and which types of users will notice a real...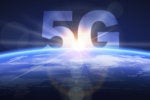 With 5G almost upon us, everyone seems focused on the devices. But that's not where most of the work remains to be done. The greater challenges are with the networks.
Load More
Newsletters
Sign up and receive the latest news, reviews and trends on your favorite technology topics.
Subscribe Now