---
Today's data-driven business runs on the almighty algorithm. But if you're not careful, those geeky formulas can stir up legal and ethical trouble.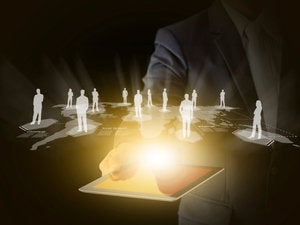 Social media is more than just amassing likes. Companies are using advanced social techniques to rehabilitate corporate reputations, uncover ideas for breakthrough products, and figure out what competitors are up to.
Relatively few CIOs sit on external corporate boards. But those who do come back to their day jobs with personal and professional insights that boost their careers -- and give their home companies a competitive edge.
A long job hunt takes a personal and professional toll. CIOs have family and financial concerns while they reassess their careers and face a changing job market. But here's how CIOs can emerge stronger than ever.
Digital strategist or traditional CIO? Our 13th annual State of the CIO research reveals the great career divide.
CIOs may have good reason to reject a proposal or nix a technology request, but an inept or frequent 'no' will get you sidelined.
CIOs who won the CEO job talk candidly about the relentless pressure for profits, the ultimate accountability and what they wish they'd known as CIO.
The need for speed underpins many of the projects we honor in our 26th annual CIO 100 awards. We recognize organizations whose IT work shows innovation and impressive business value. In 2013, it's clear that meeting those marks...
The future of burger joints and smoothie bars involves customer-friendly technologies that will make fast food more of a service and less of a destination.
David's Bridal uses data from its social shopping community, where the bride-to-be shares plans with the wedding party, to tie the knot with customers
Organizations such as the Green Bay Packers football team and the owner of the Daytona 500 race track are using IT to produce happier fans and more revenue.
Load More
Newsletters
Sign up and receive the latest news, reviews and trends on your favorite technology topics.
Subscribe Now