Shamus McGillicuddy
Shamus McGillicuddy is the research director for the network management practice at Enterprise Management Associates. He has been covering the networking industry for more than 12 years as an analyst and journalist. Prior to joining EMA, Shamus was the news director for TechTarget's networking publications. He led the news team's coverage of all networking topics, from the infrastructure layer to the management layer. He has published hundreds of articles about the technology and competitive positioning of networking products and vendors. He was a founding editor of TechTarget's website SearchSDN.com, a leading resource for technical information and news on the software-defined networking industry.
---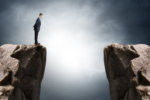 Multi-vendor SD-WAN environments and poor WAN visibility can complicate the move to a SASE architecture.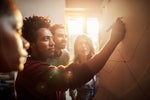 For multi-cloud networking to succeed, NetOps must have a seat at the table, but IT leaders need to buy into it.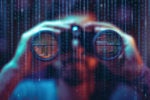 Network observability can be dismissed as a buzzword, but to be useful it should include monitoring, security, data, and actionable insights.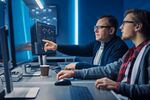 If you can't find qualified candidates for NetOps jobs, automate what you can, and hire someone smart and willing to learn who can train for the job you need filled.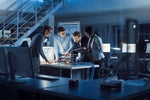 Automation can streamline data-center networking, but it presents challenges that must be overcome when planning, implementing, and using it.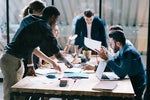 Enterprise Management Associates: Most organizations acknowledge failure to create fully successful teams to deliver reliable and secure cloud, data-center, and IoT initiatives.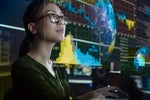 Improved monitoring of work-at-home environments requires money, simplified infrastructure, and better IT leadership.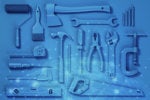 EMA has published "Revolutionizing Network Management with AIOps," a report based on a survey of 309 network infrastructure and operations professionals who have experience with applying AIOps to network management.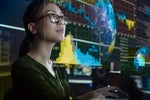 SD-WAN platforms provide some native monitoring, but supplemental monitoring tools are needed, particularly when seeking the root cause of poor application performance, according to an Enterprise Management Associates survey.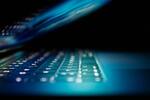 Use of Zero Trust networking during Covid-19 increases remote use of personal devices on corporate networks, according to Enterprise Management Associates.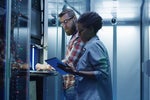 Enterprises are beefing up application-delivery security and capacity to accommodate an increasing remote workforce.
Load More
Newsletters
Sign up and receive the latest news, reviews and trends on your favorite technology topics.
Subscribe Now