---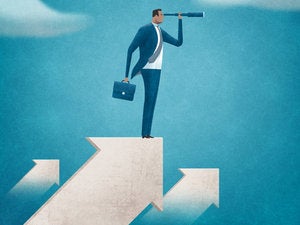 Listen and learn as VP of business technology Paul Friedman explains how Humana transformed itself into a digital-first, customer-centric organization. This free knowledge bundle includes an article, audio transcript and slide deck.
Listen, watch and learn as FCC CIO David Bray explains how to leverage change agents when pivoting to an all-cloud environment. This free knowledge bundle features an article, video and audio.
video
What's it like to work at this fast-growing content delivery and cloud services company? Computerworld checked out the scene at Akamai's Cambridge, Mass., headquarters.
What qualities put IT pros on the fast track to the top? We talk to five rising stars -- and their CIOs -- to find what sets them apart (and what you can do to make your star rise, too).
video
The country's year-round cool climate and abundant supply of cheap, renewable energy make it a natural for data center siting -- or so Iceland's boosters hope.
As associate provost and chief academic technology officer at George Washington University, P.B. Garrett has a keen sense of who her customers are -- 10,000 undergraduate and 14,000 graduate students on three campuses in and around...
You know technology cold, you understand the business, and you're ready to step up to a senior IT leadership position, but can you communicate all that to the C-suite? Here's how other CIOs got their voices heard.
Take a moment to retool your personal and professional priorities with some of our most insightful tech management and careers articles. Insider (registration required)
The No. 11-ranked organization on our 2013 Best Places to Work in IT list invests in its workers with on-site training and mentoring programs.
Fresh challenges and evolving roles keep things lively for IT pros at the No. 96-ranked organization on our 2013 Best Places to Work in IT list.
An organizational discipline, now being applied at the Department of Veterans Affairs, aims to create enterprises that can respond dynamically to customer demands because their structure is adapted to fit their mission and goals.
Load More
Newsletters
Sign up and receive the latest news, reviews and trends on your favorite technology topics.
Subscribe Now