Yoni Heisler
Yoni Heisler is a technology writer and Mac nerd who's been using Apple products for well over 21 years. He actively covers a wide variety of Apple topics, from legal news and rumors to current events and even Apple related comedy and history. Got an idea, comment or suggestions? You can reach him at iOnApple1@gmail.com or follow him on Twitter at @EdibleApple where he's also a part-time contributor.
---

President Donald Trump's smartphone of choice is an iPhone, and he only uses a single app

Apple's upcoming iPhone 8 may not start at $1,000 as previously rumored
Features expected in the iPhone 8, such as an advanced 5.8-in. OLED display and advanced 3D camera, will likely drive the price up.
Rumor has it Apple CEO Tim Cook is test-driving a watch-based device capable of tracking his blood sugar.

Apple's iPad Mini may soon be eliminated from Apple's product lineup.

The Fraunhofer Institute for Integrated Circuits has stopped providing licenses for MP3 technology, noting that more superior audio formats have made the MP3 obsolete.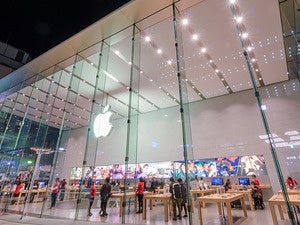 The iPhone 8 release date may actually happen in September, according to a reputable source
Apple's iPhone 7s may feature a more shatter-resistant rear casing.
Apple seems to have ironed out production kinks it was previously facing and will likely release the iPhone 8 earlier than we thought.
The iPhone 8 won't be released this year, according to a new research note from Deutsche Bank.

A new entry into the Merriam-Webster online dictionary includes a jab at Apple fans
Load More
Newsletters
Sign up and receive the latest news, reviews and trends on your favorite technology topics.
Subscribe Now