Dell and EMC finalize one of the largest tech mergers in history.
Cisco fears competition to its Hyperflex hyperconverged platform and kicks Nutanix out of it's Solution Partner Program, while other hyperconverged partners remain on board.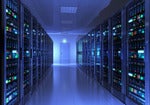 Rob Steele introduces his new blog on Network World called The Agile Data Center.
Load More