So the drag-and-drop functionality in Microsoft Outlook flat-out stopped working for me this morning, presumably because it's Monday. I've never had this problem before, so I didn't know how to fix it.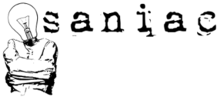 Fortunately, a quick search on "drag-and-drop not working in Outlook" turned up the following simple remedy from a site called Saniac: Just hit the escape key. (Saniac warned that you may have to do it more than once, but a single try worked fine for me.)
[FOR SALE: The nuclear bunker of your dreams]
So what is Saniac? Proprietor Brad Carpenter writes on his "about" page:
If you've arrived at this cobweb-riddled corner of the interwebs then, sadly, you're probably a lot like me. I've spent a little more than 14 years working in IT providing support to end-users; however, the scope of that work has varied dramatically. I know enough that I do well at my job and others tend to look to me for guidance. That said, I spend a lot of time online looking for answers to the many unexpected issues that pop up each day. …

So, Saniac is essentially my personal knowledgebase. It's a place for me to document the information that I've found to be useful, particularly unusual and tough-to-find solutions. I'm working under the assumption that if I'm having trouble then others probably are as well.
I was, briefly.
[Geek-themed Meme of the Week Archive]
"That (drag-and-drop) article seems to be a perennial favorite," Carpenter tells me by email. "I'm glad it helped you fix the problem."
I'm sure I speak for many when I say, thank-you, Brad.
Welcome regulars and passersby. Here are a few more recent buzzblog items. And, if you'd like to receive Buzzblog via e-mail newsletter, here's where to sign up. You can follow me on Twitter here and on Google+ here.