Review: Manage desktops remotely with these 5 tools
Atera, ConnectWise, Kaseya, ManageEngine and SolarWinds deliver remote management and more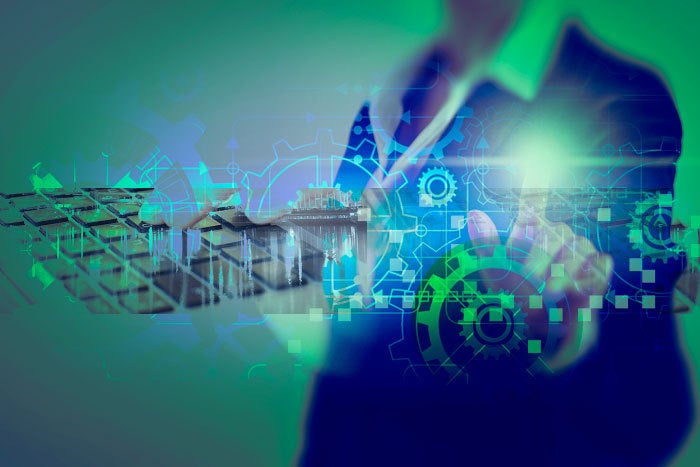 Remote monitoring and management (RMM) can be a great way to keep tabs on workstations, servers, and other IT infrastructure and also automate some maintenance and remediation tasks. This can help save time and resources in the IT department.
Choosing an RMM solution can be a daunting task. There are many options, each with varying functionality, reliability, and cost. We evaluated RMM solutions from Atera, ConnectWise, Kaseya, ManageEngine and SolarWinds. Here's what we found:
Atera was the simplest RMM solution we reviewed with one of the most user-friendly web GUIs. It's a great solution for managing computers where advanced functionality and high configuration flexibility isn't needed. Its simple pricing structure is based upon the number of admins or technicians also makes it economical for smaller businesses.
ConnectWise Automate is one of the most advanced RMM solutions with great configuration flexibility. However, it had the steepest learning curve in the setup and administration processes, partly due to a complex GUI and navigation process. It's relatively new Ignite plugin, however, promises eased deployment with preconfigured configurations. It's implementation price and minimum commitments may be too high for smaller businesses, but suitable for large enterprises.
Kaseya VSA is another advanced RMM, but with a more user-friendly GUI than ConnectWise Automate. However, Kaseya VSA lacks a knowledge base or FAQ and satisfaction surveys for end users.
ManageEngine Desktop Central is a RMM primarily for just desktop management, as it lacks printer and other device monitoring, requires another product for ticketing, and doesn't offer managed security or backup solutions. However, its free editions can be attractive to smaller IT departments.
The SolarWinds MSP Remote Monitoring & Management seemed like a solid all-in-one RMM tool, except that the ticketing functions require another product and GUI. Its feature-set seemed to be somewhat between the simpler Atera and the more advanced offerings from ConnectWise and Kaseya.

Net results
Here are the individual reviews:
Atera
Atera provides a cloud-based service with a web-based GUI that's also mobile-friendly. They offer a 30-day free trial and then pricing starts at $89 per month per technician for their Pro subscription. Unlike most other RMM solutions, pricing is based on the number of technicians, rather than endpoints.
After logging into the web GUI, you see the Dashboard, giving you a quick idea of ticket statuses, warnings, and crucial alerts. There's a getting started page, which lists shortcuts to the main settings you should configure during the initial setup. The main menu is on the left of the GUI and a small button menu is on the top-right, which includes a convenient add button to create a new ticket, contact, customer, or setup a new monitoring instance.
On the Tickets page, you can see and manage all the tickets that can be easily filtered or sorted. On the Alerts page, you can see and manage all the active alerts that can also be filtered or sorted. On the Devices page, you can see a list of all the devices and a quick overview of their statuses, which can again be sorted or filtered. You can also access each device's remote admin tools or start a remote desktop session via the integrated Splashtop component.
On the Customers page, you can view all the customers and their contact information. You can open the customer accounts to view their contacts, contracts, devices, tickets, passwords, attachments and invoices. On the Knowledge Base page, you can generate FAQ content for customers and techs to browse and search through.
On the Online Backup page, you can manage the proprietary cloud backup service that you've deployed on agents with storage pricing at $0.20 per GB per month. On the Mail Security page, you can manage the integrated AVIRA anti-spam and anti-virus protection by MX record redirection with pricing at $0.50 per mailbox per month. On the Webroot page, you can manage the integrated Webroot anti-virus with pricing at $1.20 per protected endpoint per month.
On the Billing page, you can utilize their simple internal billing system to generate invoices. On the Reports page, you can generate reports on monitoring, tech performance, profitability, and customer satisfaction aspects. On the last page, Admin, you can configure the general settings for your Atera account.
Although it's not deployed by default, Atera does provide an icon in the system tray for end users. It includes shortcuts to create and manage tickets, where they can also access the knowledge base. Using the shortcuts from the icon takes them to a web-based GUI where no login is required, but the first time they're prompted for their name and email address.
You can optionally create logins for end users ahead of time to give them access to the web-based portal from any PC. The tray icon also allows end users to hit Ctrl + F12 to screen-shot their current screen and create a new ticket with the image attached.
ConnectWise Automate (Lab Tech)
ConnectWise Automate was formerly known as LabTech and is still partially marketed under that name. It's a hybrid cloud-based service that requires a Windows application for the GUI. They also offer mobile apps for techs on the iOS and Android platforms with limited functionality. They offer a free seven-day trial for 25 endpoints with ScreenConnect remote access.
Implementation and setup costs are typically around $750 and then a $5 to $6 range per endpoint with a minimum commitment of 50 endpoints. Pricing and minimum commitments can vary.
We evaluated Control Center Version 11.0.342 with the agent Version 110.331. After installing the Windows application, we called the Control Center, where you log in with your credentials to access the GUI. You can install one Control Center as the server on a network and install in client mode on other PCs for any additional techs on the local network.
On the left is the main menu, which can be viewed in the navigation menu or a navigation tree view. There's a tabbed GUI with new window tabs appearing when you open most settings, and the existing tabs are easily accessible on the top of the main window area. There's a Getting Started Wizard you can use to set many of the basic settings.
On the Navigation Menu, you can click Client Management to view and access all the different assets. Opening a client device, pops up a window with a dashboard of all the main statuses and details. There you can also access the remote client admin tasks, settings, and tools.
The Agent Monitoring window shows you all the different monitors you've manually setup. The Patch Management window allows you to view a list of any failed patches and then open the Patch Manager in popup window. The Ticketing & Timekeeping window allows you to view and manage the tickets and work times. The Status Overview gives you a quick look at the statues of your computers and their drives, agents, and services, and a list of pending commands and scripts.
Though most of the monitoring features are accessible via the navigation menu view, you must go to the navigation tree to manage some of the settings. Switching between the two different menus seemed a bit odd and I think the menus could be fleshed out and possibly combined. Furthermore, the whole application was relatively slow throughout the evaluation on what I would call a standard office PC.
By default, PCs that you deploy agents to will have a system tray icon for the end user. From there they can send screen captures, create or manage tickets, manually update status and inventory, and view system details. You can optionally customize the tray icon and the menu. When end users go to create a ticket, they see a GUI that resembles sending an email and the Messages and Tickets window resembles a simple email client. There they can see the ticket history, responses, and other messages, and also add comments to existing tickets.
Kaseya VSA
Kaseya VSA is a cloud-based RMM solution with a web-based GUI, offered as a 30-day free trial. The only pricing details we could get is that typical deployments range from $1 to $5 per month per endpoint. I assume this amount varies and could be greater depending upon if you choose to utilize the integrated managed anti-virus, anti-malware, and backup.
We evaluated Kaseya VSA Pro Version 9.4.0.2. After logging into the VSA web GUI, you'll find the main navigation menu on the left. There's a categorized list of topics with collapsible sub-menus. On the top of the page, you see icons and statuses for a couple of aspects along with quick access to the timer feature.
The Agent menu is where you'd manage most of the monitoring agent settings, from customization to deploy. The Agent Procedures menu is where you'd configure extra tasks for the agents to perform, from checking virus definitions to deploying third-party software. The Anti-malware and Anti-virus menus are for managing their security solutions, which utilize the Kaspersky, Webroot, and Malwarebytes engines, although to you they appear as proprietary solutions. The Audit menu allows you to view the detected assets and manage stored credentials.
The Desktop Management menu is where you can configure power and general desktop policies and settings, such as Wake-on-LAN, power options, mapped drives, and printers. The Discovery menu is where you can manage agent, network, or domain-based discovery. The Info Center menu is where you can view messages from other VSA users and system events. There you can also manage the reporting functionalities and view status dashboards. The Kaseya Portal menu is for accessing your Kaseya account preferences and support.
The Monitor menu is where you'd view and manage agent monitoring and alarms. There you can also configure external (web, DNS, port, and ping) monitoring. The Network Monitor menu is where you can configure agent-less monitoring of many types of network assets. The Patch Management menu is where you can view patch status and manage patch policies. The Policy Management menu is where you'd configure the policies for the agent and RMM related settings and view the compliance statuses.
The Remote Control menu gives you another way to remotely control machines, message or chat with end users, access files via FTP or SSH, and remotely view the task manager. There you can also configure the remote desktop solutions and policies. The Software Deployment menu allows you to create and distribute software and manual updates to the machines.
The System menu allows you to set some settings for the Kaseya admin GUI and server. The Ticketing menu is where you go to manage end-user tickets and configure ticketing settings. The last menu, for vPro, allows you to setup and remotely manage machines that support the Intel vPro technology, a hardware based remote solution allowing power and other basic functions outside of the OS.
By default, Kaseya installs a customizable system tray icon along with the agent so end users can create tickets and disable remote control. When users double-click the icon or right-click and select the Contact Administrator shortcut, they're taken to the web-based portal where they can view agent and audit details, create/manage tickets, and text or video chat.
ManageEngine Desktop Central
ManageEngine Desktop Central is a web-based solution, but requires you to host the server yourself. Unlike the other solutions we evaluated, this one doesn't provide any managed security or backup features, besides being able to monitor the definition updates of the Microsoft antivirus engine. They offer a fully-functional free edition for managing up to 25 computers and 25 mobile devices. The Professional Edition starts at $645 per year for a single technician to manage up to 50 computers.
Simple remote support requests by end users can be made via Desktop Central, but for a full help desk ticketing solution with more PSA features you should look at also getting ServiceDesk Plus. Though there's some integration between this and Desktop Central, you'll still have to utilize both separate GUIs. ServiceDesk Plus is available via a cloud hosted option in addition to on-premise. Both deployment methods are also offered for free, for up to two technicians managing up to 250 nodes. Then the Professional Edition starts at $995 per year (on-premise) or $95 per month (hosted cloud) for use by up to five technicians managing up to 500 nodes.