We took a look at open-source Zabbix network monitoring software version 3.4.9 and found it to be a solid, straightforward offering that's easy to install, provides the configurability and granularity that enterprises demand, and delivers fast discovery.
On the other hand, some customers might prefer less manual configuration and more pre-set options, and Zabbix is limited in the types of reports that can be exported.
Zabbix, which claims a user base of more than 300,000 installations, can monitor both Linux and Windows environments, but the Zabbix software itself runs only on Linux.
If you want to test drive Zabbix without committing to the entire installation and configuration process, Zabbix offers a pre-configured appliance for most popular virtualization platforms, including KVM, Zen, VMware, VirtualBox, Hyper-V, and Azure.
Installation
Zabbix provides an interactive online form that creates the proper installation steps based on your choice of  Linux distribution (Ubuntu, Red Hat, CentOS, Oracle Linux and Debian) and database (MySQL or PostgreSQL). We selected Ubuntu and MySQL and then followed the installation steps: download and install the server software, install and configure the MySQL database, and install the PHP front end.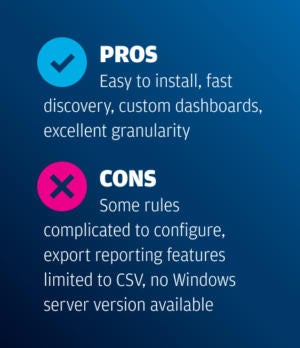 After completing these steps, which took less than 15 minutes, we launched the Zabbix Web interface from our browser. With proper configuration, the Web interface can be viewed in most browsers and from any location. Once logged in, we were presented with a ready-to-configure dashboard, consisting of a collection of default widgets for items like discovery, problem notification, general system and host status.
You can customize the dashboard by adding and removing widgets as needed. You can also drag and drop, resize, remove and rename widgets to suit your environment. We found the dashboard functionality to be very flexible, enabling us to quickly create multiple custom dashboards and easily switch between them.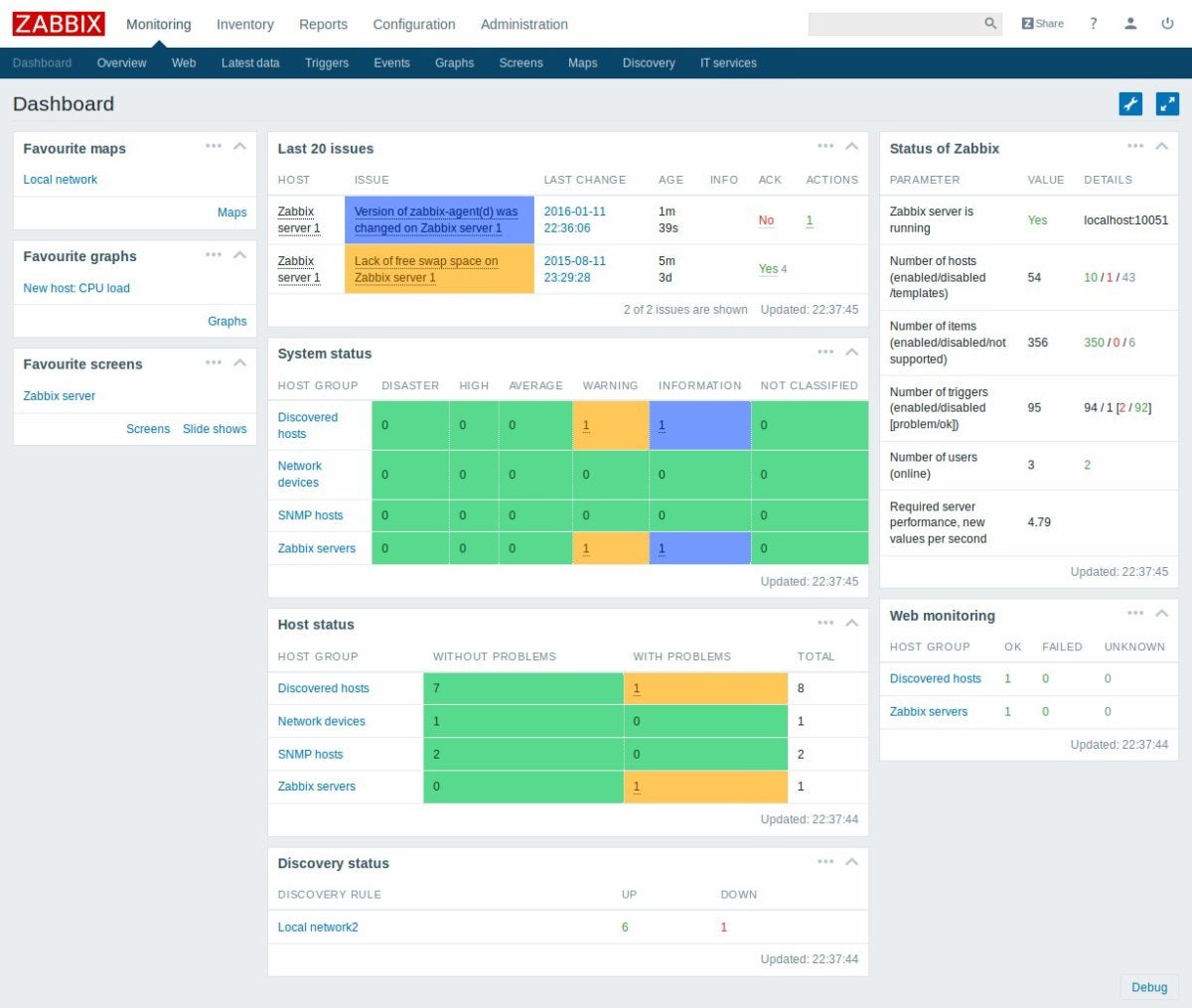 Hosts and items
Zabbix network monitoring centers around hosts and items. To get started, we added a mix of Linux and Windows servers. You only need a name and IP address to add a new host. We customized each by adding "items" which are single metrics you wish to monitor – anything from CPU load and memory usage to Web page load time and database status.
You can create multiple items for each host, which provides impressive