Cloud-assisted driving, remote surgery, touch-sensitive VR, and most important for the global economy, a massive jump in industrial productivity, are all on the way and have one thing in common: the continuing evolution of network infrastructure toward 5G.
That's the vision presented by Marcus Weldon, president of Bell Labs, acquired by Nokia as part of its 2015, $16.6 purchase of Alcatel-Lucent. Weldon, also CTO for Nokia, presided over a sneak peek this week at what Bell Labs is cooking up to support Nokia's initiative to reach beyond its traditional telecom turf and offer applications and infrastructure for enterprises and manufacturers.
Key to Nokia's push into industry verticals is its Future X network architecture, which visitors to Bell Labs' main campus in suburban New Jersey will get to put into action in real time, configuring a live network and experiencing emulations of applications like drone transportation, robotic manufacturing assembly, and VR-based remote control of automated factory facilities.
Up to now internet applications have not resulted in increased productivity for industry, Weldon said.
"Most network evolutions have been driven by consumer trends; mobile broadband has been the driver and certainly consumers have what economists call increased utility, which means your life is somewhat more convenient, but convenience does not equal productivity," Weldon said.
The evolution of network infrastructure toward 5G has the potential of creating $11 trillion in productivity gains, said Weldon, citing figures from McKinsey. "The stimulus is 5G because it has attributes that are much better than LTE ." While 5G is expected to be 20 times faster than 4G, depending on whose estimates you're looking at, that's just part of the story.
"5G is not just 4G plus one, it really is a re-imagining of how we conceive, manage and orchestrate networks," Weldon said. "Bell Labs is delivering a lot of innovation in data-streaming, analytics at hyperscale, real-time schedulers, and dynamic radio adaptation, all around the concept of a low-latency, highly reliable network."
"The Future X lab is actually the build of an end-to-end network solution that supports massive-scale network slicing, adaptability and self-control – integration and self-optimization under AI control," Weldon said.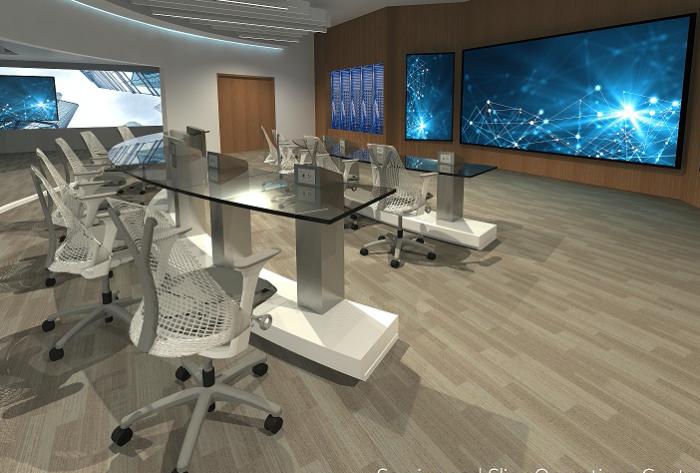 Bell Labs' Future X network showcase facilities include a Service and Slice Operations Center, where a live network can be redesigned on the fly using a touch sensitive control panel, allowing different virtual network configurations to run on top of different physical infrastructure layers. Potential Nokia customers will get to see