Get a handle on repetitive tasks with Febooti Automation Workshop for Windows
Repetitive systems tasks can suck away your time if done by hand and your patience if you try to perform task automation with scripting or (yech) batch files. On Windows, Febooti's Automation Workshop is a great answer.
Without the right tools automation of any IT task under Windows can be a royal pain. Sure, you can use batch files but if you try to get too clever you'll hit a wall because batch files are just not that sophisticated. 
You could use a programming language, say, Ruby or Python, but while you'll have incredible flexibility you'll find that you'll spend a lot of time tweaking and polishing and, eventually, you'll wind up with a maintenance problem.
Nope, what you need is an automation platform and I've just taken a look at a really well-designed and effective solution: Febooti Automation Workshop.
Designed for all 32 and 64-bit machines running Windows XP, Vista, Windows 7, Windows 8, Server 2003, Server 2008, Server 2008 R2, Server 2012, or Server 2012 R2, Automation Workshop is a complete automation toolkit that includes scheduling, system and event monitoring, email handling, and control of parallel execution of tasks.
Automation Workshop installs a system service that manages all automation tasks and handles scheduling and task execution while a graphical user interface provides task creation, editing, and configuration along with execution management and logging.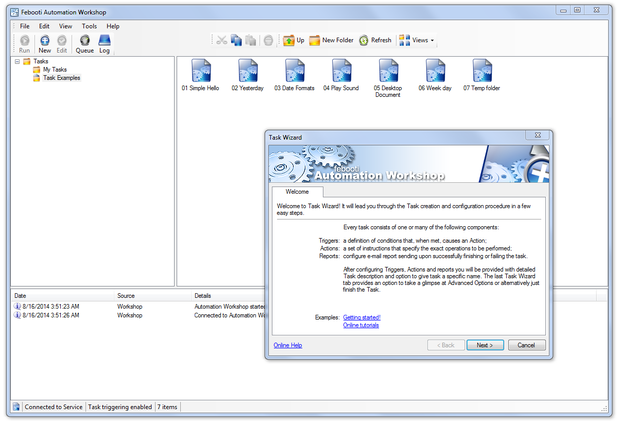 There are four types of triggers that can start a task: The file and folder watcher that monitors for creation, deletion, modification, and renaming; the task scheduler, users logon and logoff; and system start up and shutdown; tasks can also be manually launched. In response to a trigger a task can be built that can do almost anything you can think of including starting applications, running command line tasks and scripts, starting and stopping other tasks, sending email, performing file and folder operations including zipping and unzipping archives, interacting with users through forms, and playing system and file-based audio sounds. All of these actions can be controlled through logic operations such as "if" and "goto".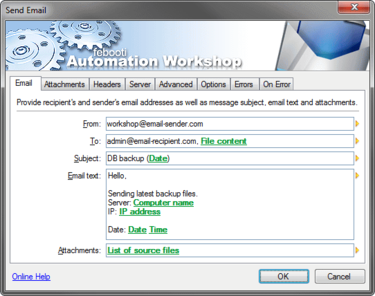 Everything about Automation Workshop is compact and well-organized and building a task is driven through a wizard that walks you through setting triggers, actions, whether to run the task as the currently logged in or a specific user or as system; whether and what to report on completion, and what the task should be called. You can also create and edit tasks in advanced mode which dispenses with the wizard.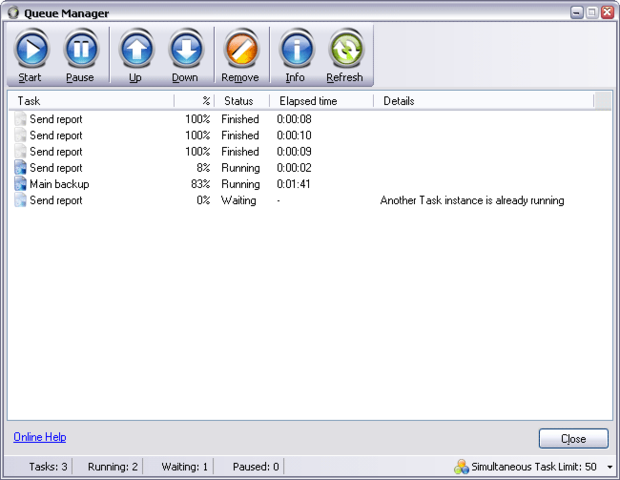 When one or more tasks are being run you can examine their progress using the Queue Manager and check on their status using the Log Manager. Both of these features are launched from the Automation Workshop user interface.
Automation Workshop is available for use on a single computer for non-profit purposes through a Personal Use License for $169 or for a commercial environment or any other for-profit environment on a single computer for $349. Discounts for multiple commercial licenses are available while a site license is priced at $6,999.
This is a great tool and was, over the course of my testing, easy to use, flexible, robust and stable. Febooti's Automation Workshop gets a Gearhead rating of 5 out of 5.