REVIEW: Early Wave 2 Wi-Fi access points show promise
We review 5 products that range from SMB to enterprise networks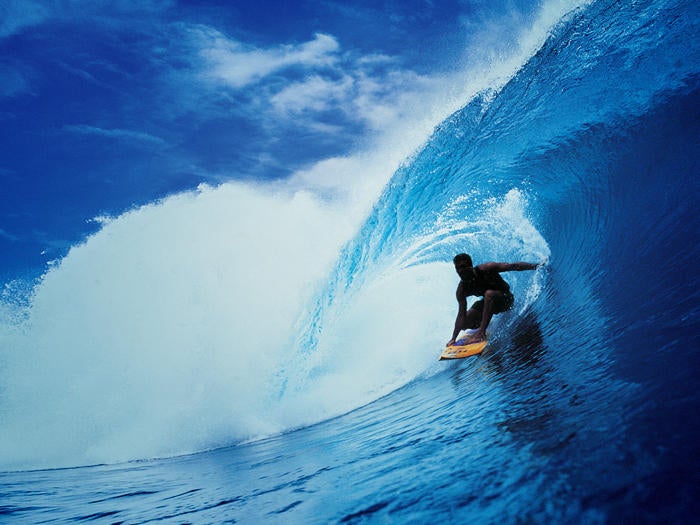 There's a lot to like about Wave 2 802.11ac products, including theoretically faster speeds than Wave 1 products and cool new features, such as multi-user MIMO (MU-MIMO.) In this review, we look at five Wave 2 wireless access points, comparing prices and features, looking at usability and doing some performance testing.
The products in this review are: Amped Wireless AC1300, ASUS EA-AC87, Cisco Aironet 1852i, Extreme Networks AP3935 and the Linksys LAPAC2600. Here's a quick take on what we found:
Amped Wireless doesn't provide advanced business-class features, such as VLAN tagging and band steering, and the low-cost (starts at $130) reflects that. But it could still be useful in simple networks, particularly for its bridging capabilities or to add simple network-attached storage functionality via its USB storage port. Though it came in third in our speed tests overall out of the five units, it was the fastest in the MU-MIMO tests.
The ASUS unit is also a small office offering, which did very well in our speed tests. Since it lacks 2.4GHz, it wouldn't be ideal for a full access point, but you might find it useful for adding 5GHz to a network that lacks it or for its bridging capability.
The Cisco Aironet unit is a solid SMB option, although it didn't do great in our throughput tests. It is, however, the only access point here that provides an internal RADIUS server for user authentication and supports the most 5GHz channels.
The Extreme Networks unit is more of enterprise-level access point and requires an on-premise controller for full functionality; their cloud controller solution offers just a basic feature-set. This unit scored the lowest overall in our throughput tests, but was mostly due to the unusually slow speeds with the Macbook. If you don't count those tests, it was actually faster than the Cisco unit.
Linksys led the pack in the throughput tests, offers a good feature-set and would be a solid option for SMB environments. There's not much to complain about, besides offering the least amount of 5GHz channels of the business-class offerings.
Here are the individual reviews:
Net results
| Product | Online Prices | Pros | Cons |
| --- | --- | --- | --- |
| Amped Wireless AC1300 | $130+ | Fastest AP in the MU-MIMO tests, Helpful tips | No VLAN support, no centralized management |
| ASUS EA-AC87 | $180+ | Second fastest AP overall, Conveniently switch between modes | Lacks 2.4GHz radio, no centralized management |
| Cisco Aironet 1852i | $475+ | Internal RADIUS server, Supports most 5GHz channels | Lacking help in web GUI |
| Extreme Networks AP3935 | $830+ | Enterprise-grade, advanced features via on-premise controller | Slowest AP overall, Cloud controller not full-featured yet |
| Linksys LAPAC2600 | $470+ | Fastest AP overall, internal controller | Supports only 9 20MHz channels in 5GHz |
Amped Wireless AC1300
The Amped Wireless AC1300 is an access point suitable for small office environments, and it can also act as a wireless bridge. It's a standalone access point and doesn't support any centralized management for configuring multiple units. The vendor says the access point can provide theoretical data rates of up to 399Mbps in the 2.4-GHz band and up to 866Mbps in 5GHz, giving you up to 1,265Mbps of simultaneous throughput. In our tests, we saw a max of 504.9Mbps simultaneous throughput. Factoring in all the speed tests, this unit placed third out of five.
This is an all-black unit with a plastic housing. It measures about 9 inches high, 1 inch wide, and 5.5 inches deep when sitting up in the included desktop mount, not counting the two external antennas. On the front of the unit are LED status lights for the power, network connection, wireless bands, and the USB port.
On the back you'll find one network port and four Ethernet connections for wireless bridging. There's also a USB port for sharing a USB drive on the network, a button to toggle the LED status lights on/off, and buttons for WPS, factory reset, and power.
In the box, you'll find a power adapter, Ethernet cable, a simple desktop mount/bracket, and a setup guide along with the unit.
After plugging it in and accessing the web GUI, you're prompted with a wizard that helps you set the SSID, PSK password, and admin password. We evaluated the unit with the most current firmware at the time: Version 1.01.07. When accessing the web GUI after the initial setup, you're greeted with the dashboard, showing the main wireless and guest settings, along with displaying the IP address and firmware details.
You can click the More Settings button on the left to access a menu for all the settings. Both the 2.4-GHz and 5-GHz bands have a sub-menu of pages that contain similar settings. We found that the unit supports enterprise Wi-Fi security with an external RADIUS server along with the personal (PSK) mode. You can also utilize the four additional guest network SSIDs of each band along with the main SSIDs of each band to create up to 10 total SSIDs. VLAN tagging is not supported, however that's usually the case at this unit's price. Lucky, you can at least define if you want the guest networks to be bridged or excluded from accessing the main SSIDs.
On the Network Settings page, we found this access point can also function as a simple DHCP server. On the USB Storage page, you can define the share name, workgroup name, and password protection if utilizing the USB 3.0 port to share a drive to the network. Under the Managements settings, we found it supports automatic reboots, which can be a convenient feature to help refresh the unit on a weekly or daily schedule.
The Helpful Tips shortcut in the upper-right of the web GUI is visible on all the pages. Clicking it gives you a brief description of all or most of the settings on that particular page. They do provide a full downloadable user guide, but the tips are convenient for quick help.