Must Read
REVIEW: 5 top hardware-based Wi-Fi test tools
A look at penetration testers and airwave monitors from AirCheck, Cape Networks, EyeQ, NetBeez and WiFi Pineapple.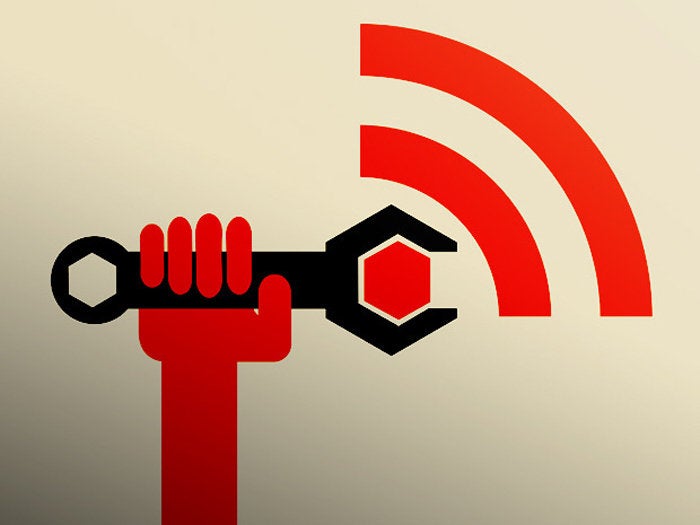 Software tools for testing Wi-Fi can run on a laptop, but dedicated hardware tools offer the convenience of a sometimes less cumbersome form-factor that are compact enough to fit in the pouch of a laptop bag.
This article looks at five of these devices: AirCheck G2 Wireless Tester (NETSCOUT), Cape Networks Sensor, EyeQ Wi-Fi Monitor (7SIGNAL), NetBeez Wi-Fi Monitor and WiFi Pineapple Tetra.
The AirCheck G2 Wireless Tester is a tool that would be useful for any network pro that deals with Wi-Fi installs or troubleshooting regularly and prefers not to toot along their laptop to get measurements. It's a solid custom-made Wi-Fi stumbler and analyzer with a simple ethernet tester built-in.
The WiFi Pineapple Tetra is a one-of-a-kind penetration or ethical hacking tool for wireless-based attacks. It's certainly for those pen testers out there, but can also be great for those that just like to geek out or get some hands-on Wi-Fi security experience.
The three Wi-Fi sensor solutions we reviewed all have their own pros and cons:
The Cape Networks solution has the best GUI and sports some good advanced functionality, but requires that you purchase and deploy their hardware sensor, of which there is currently only one model offered.
The EyeQ platform offers two different hardware sensors and also allows you to deploy sensor software onto your existing computers and mobile devices, but it's lacking when it comes to the GUI and advanced functionality.
The NetBeez solution also allows both hardware and software based sensor deployment with some great advanced functionality, and even supports wired monitoring. But their hardware has more of a home-made look and feel and software deployment is limited to GNU/Linux machines and devices.
AirCheck G2 Wireless Tester
The AirCheck G2 Wireless Tester is a handheld Wi-Fi stumbler, troubleshooting and performance testing tool by NETSCOUT. Although the tester is available a la carte, they sent the kit (model number AIRCHECK-G2-TA-KT), which adds an external directional antenna for better assistance in locating Wi-Fi devices and a test accessory that plugs into the wired network to act as iPerf server for performance testing over the Wi-Fi. The kit sells for $3,095 on Amazon.
AirCheck G2 Wireless Tester has a rugged plastic case, measuring about 8 inches high, 3 1/2 inches wide, and 2 inches deep. On the left side, you'll find an Ethernet port for running tests on wired connections. On the right side, you'll find two USB ports for optionally connecting flash drives to save/transfer the captured data. There's also one micro-USB port for connecting the unit to a computer to utilize the AirCheck G2 Manager software to configure profiles and view or export reports of the saved data. Also on the right of the unit is an RP-SMA connector for connecting external antennas. The unit also comes with a custom protective carrying case, which provides a convenient strap on the back to secure in your hand and a spot to slide in the external antenna when needed.
We reviewed the AirCheck G2 Wireless Tester with the hardware version 2 and software version 2.0.0.1635. On the main screen, you'll find shortcuts to the main tools:
Networks: Groups APs by the same SSID and gives the channel, signal in negative dBm, and SNR values for the closest AP. You can tap on a network to view further details, including a list of all APs with that same SSID, the exact noise level in negative dBm, and the number and listing of clients connected. Although the unit does detect signals that have SSID broadcasting disabled, it unfortunately doesn't reveal the actual SSID.
Channels: Displays channel utilization and overlap graphs for 2.4 and 5GHz bands. The graphs are useful, but we didn't like being forced to turn the unit in landscape orientation to view the overlap graphs.
Access Points: Lists similar details as the Networks screen, but shows all SSIDs (listed by the MAC addresses) individually instead of grouping same SSIDs as a Network.
Clients: Lists all detected Wi-Fi devices with their details, including their signal level, channel and connected AP. Tapping on a client displays further wireless details.
Interferers: Lists any non-Wi-Fi device that's causing interference in the 2.4 or 5GHz bands.
AutoTest: Runs automated air quality tests and looks for rogue access points. As it states before performing the test, it refreshes the captured data when you do this, so you must save your session beforehand if you want to save the prior captured data. Of course, it would be nice if you didn't have to worry about this.
Ethernet Test: Runs a test on any Ethernet connection you have plugged into the unit. It looks for PoE ability, link data rate, switch port and VLAN details, IP via DHCP, default gateway, and a successful ping to Google (or other IP you have preconfigured).
If you connect to a network via the Network or Access Point tool, it performs an automated set of tests, similar to the Ethernet Test. On the results screen, you can also access the roaming and iPerf test tools. The iPerf tests can be performed against the Test Accessory when plugged into the network or against another iPerf server you setup on the network.
The AirCheck G2 Wireless Tester supports the Link-Live Cloud Service. Once you setup a free account and claim the unit, the results of wireless and wired connection tests are automatically emailed to you and uploaded to the cloud service. This can be convenient, but the other captured data (like the network, access point, and client lists and iPerf tests) isn't supported.
However, NETSCOUT does provide the Windows-based AirCheck G2 Manager software that can get all the captured data and screenshots, and also generate reports, configured profiles and manage the device.
Overall, the AirCheck G2 Wireless Tester is a solid Wi-Fi testing tool, although the price is a bit steep. It has a user-friendly and intuitive GUI. Good sorting and filtering is provided for most of the data. On most screens, you can tap the question mark to see a description of the data or settings you're currently viewing. The only times we referred to the PDF documentation was for how to perform the iPerf throughput tests with the Test Accessory and how to save screenshots. The iPerf test tool is buried on the wireless connection screen that you only see after connecting to a network. Saving screenshots turned out to be an easy long tap on the question mark icon.
Cape Networks Sensor
The Cape Networks Sensor is an access point looking sensor that you can deploy multiples of throughout a Wi-Fi network for remote monitoring and troubleshooting via their free cloud-based dashboard. Currently, there's only one type of sensor offered by Cape Networks, and it's pricing isn't publicly disclosed.
The sensor unit is cased in a while plastic covering with exposed black vents around the sides. The unit measures about 6 inch square and 1.6 inches high.  Along with the sensor unit, you receive mounting hardware, a power supply in case you don't have PoE, and a quick start guide with tips and tricks on mounting and deploying the sensors.
The first time you login to the cloud GUI, you accept their EULA, ensure the sensor(s) are detected, configure the SSID to connect to and add additional users. After that, you're greeted with a very simple dashboard with five different monitoring categories with with statuses that are green when all good and red when issues are detected:
Experience: Represents the overall user experience, so will likely be red if any issues are detected. Under this category, all the sensors are listed.
Wi-Fi: Wi-Fi connectivity and quality based off of thresholds, for instance the default bitrate warning is 20 Mbps or less and the error alert is 6 Mbps or less.
Network: DHCP and DNS availability and response times based off of thresholds. For instancethe default high DHCP response warning is 5 seconds or more and error alert is 10 seconds or more.
Internal: Any TCP/UDP servers or devices, such as captive portals or printers on the local network that you manually add via port or ICMP ping monitoring. Availability, latency, packet loss, and (optionally) jitter are monitored. Alerts are based off of thresholds as well. For instance, the default high-latency warning is 500 ms or more and error alert is 1000 ms or more.
External: Similar monitoring capabilities, parameters and thresholds as Internal, but these are for services and devices outside the sensor's local LAN. There are a couple of external sites that are monitored by default and a couple more that are pre-configured but not enabled. You can manually add other sites as well.
Hovering over each monitoring category displays more info. Clicking a device, network, or service will bring up its page with more info, including graphs for the monitoring parameters. You can conveniently hover over the time-lapsed graphs to see the date/time and even select a certain range to zoom into so you can analyze a certain date/time better. However, you can't easily export the graphs.
Under the Experience category, you can click on each sensor to view further details. Here we found some neat features. You can view a list of all SSIDs detected by the sensor, which comes in handy when analyzing channel usage. You can retrieve a packet capture (PCAP) file for advanced analysis. You can also generate a report, but is just a raw dump of the collected data. It would be better if the report was more visually appealing.
Clicking on the gear icon in the upper-right brings up the Settings page. There you can configure the sensors, Wi-Fi, testing, thresholds, alerts and users. In the sensor settings, we finally discovered you can enable multiple SSID testing for a sensor. It's a great feature, but would be nice to know about ir earlier on when connecting to the SSIDs.
Overall, we found the Cape Networks Sensor to be a solid Wi-Fi monitoring device with some advanced features, like a backup mobile Internet connection. The GUI has a simple look and feel while still offering advanced functionality. We didn't find any on-screen documentation or help, but their integrated chat-based support seemed very responsive.
EyeQ Wi-Fi Monitor
The EyeQ monitoring platform from 7SIGNAL is another cloud-based service targeted towards Wi-Fi performance. The Wi-Fi monitoring can be done via one of their two hardware sensors or via their software-based sensors on Windows and Mac machines, or even Android and iOS devices.  In our review, we evaluated the EyeQ platform using Windows and Android deployment. Pricing starts at $33 per device per year with the possibility of volume discounts.
When installing their sensor software on computers and mobile devices, you must configure the app with your Organization ID so it connects to your account. After logging into the web GUI, you see the Dashboard, showing a map of the estimated locations of the sensors along with graphs for ping, throughput and signal strength. You can filter the data shown and specify the timeframe. You can also click to view more details for the ping and throughput data. That takes you to what looks like a different page but you must click their Back link (which isn't all that noticeable at first) instead of the browser's Back button or it will take you back to the sign-in page. 
On the Reports page, you can view throughput results based upon client platform and the top 10 and bottom 10 clients for download and upload throughput. You'll see the results shown in a table format with data like the AP and channel the clients were connected through and the client's signal strength. This data can help you analyze and troubleshoot the Wi-Fi, but we think there could be more data given (such as throughput based upon time of day, or new data altogether like retry rates and roaming times), in different formats such as graphs, and exportable, like with a PDF.
On the Profiles page, you can view and configure the test destinations and settings. We appreciate that it's loaded with generic defaults so you have something up and running from the start. For the most part, the settings were easy to understand and modify.