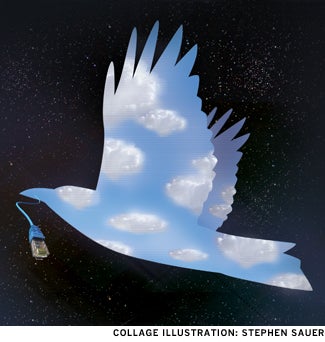 The time for dabbling in cloud computing is over, say industry analysts. 2013 is the year that companies need to implement a hybrid cloud strategy that puts select workloads in the public cloud and keeps others in-house.
"Next year has to be the year that enterprises get serious about having real cloud operations as part and parcel of their IT operations," says John Treadway, vice president at Cloud Technology Partners, a consultancy.
Treadway says that in the last year, he and his colleagues have worked with many large enterprise clients who have implemented half-baked, haphazard cloud infrastructure schemes - most of them private and developed in-house.
They have some virtualization, explained Treadway. And they may even have some automation. "But when you peel back the onion you can't find the type of cloud infrastructure where you can request a resource and have it provisioned automatically on the fly. There is still a lot of human labor involved in those processes," Treadway says.
He expects most of these in-house private clouds to be abandoned in favor of more strategic hybrid mixes of public cloud services and more commercially packaged private clouds services like those based on OpenStack standard or VMware's vCloud.